Author Archive for Tim Esterdahl
Associate Editor Tim Esterdahl is a married father of three who enjoys all things automotive including wrenching on his collection of old pickups. He also plays an absurd amount of golf. Like really absurd.
UPDATE: This morning we read some discouraging news about our Reiter story. Turns out the International Olympic Committee has decided to drop the snowboarding parallel slalom event for the 2018 games. Reiter represented team USA for the 2014 games and finished third in the world in 2015. Upon learning the news, Reiter has sued the IOC over the cancelation of the event – the first person to ever do so. A Switzerland judge has ruled the lawsuit can move forward and Reiter is currently going through the legal process. We will keep you informed if we hear anything else on this story. Good luck with your fight Reiter! 
Original Story: 
We write a bunch of different stories here at Tundraheadquarters.com and every once in a while, we come across a story that really grabs our attention. This story about an Olympic snowboard hopeful relying on and sleeping in his Tundra while training for the games is one such story.
Looking for a cool way to set your new Toyota Tundra apart from the others? Check out these cool USA inserts.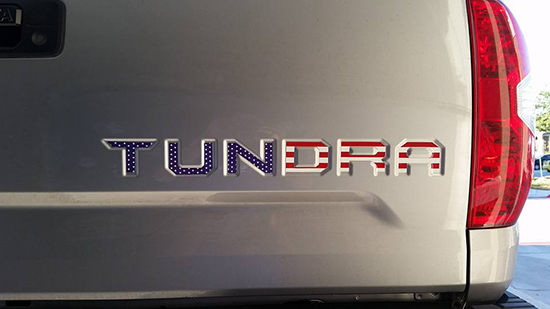 Toyota is planning on expanding production at its San Antonio plant to six days a week to meet high dealer demand for the Tundra and Tacoma trucks.
A little less than an hour ago, a 2015 Toyota Tundra TRD PRO Double Cab arrived. The plan is to do some long-distance driving and test out the roominess of the double cab setup.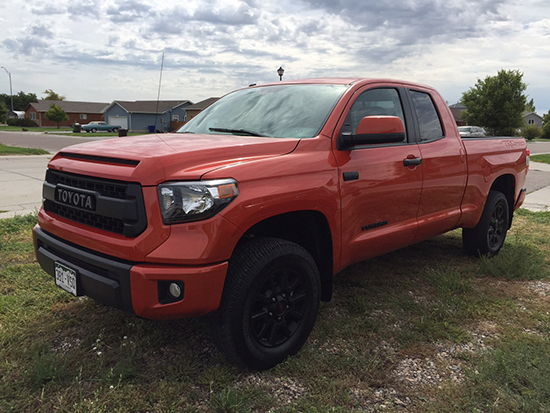 Now that the hub-bub over the 2016 Toyota Tacoma has died down a bit, we are left wondering if the truck hits the right mark in the midsize truck market. This site, like many journalists, is split on how Toyota did. Site founder Jason Lancaster thinks it is "another underwhelming truck from Toyota," while Editor Tim Esterdahl thinks the truck hits the mark since the midsize customer is different. Let's have a debate, shall we?