Author Archive for Tim Esterdahl
Associate Editor Tim Esterdahl is a married father of three who enjoys all things automotive including wrenching on his collection of old pickups. He also plays an absurd amount of golf. Like really absurd.
Sources say Toyota is currently looking at locations in Mexico to build a new plant. While there is no confirmation on what they will build there, we are speculating it will be a new truck plant. This could be great news for the Tundra.
Have you ever bought tires or stared at your own tires and wondered what the heck all the numbers and letters mean? You probably aren't the only one. Here's a handy guide to know what all those tire codes mean.
Towing a load isn't a difficult task, however, you shouldn't just hop in and drive. Here is what you need to know before you tow.
If Tundra owners or prospective buyers have a complaint, it's been the Tundra's lackluster fuel economy ratings. While it's important to point out that the Tundra's EPA fuel economy ratings are real – meaning Tundra owners actually get the mileage printed on the sticker – the fuel economy isn't much to write home about compared to ratings on newer Ford, Ram, and GM trucks (only again, some of the EPA ratings on these trucks are impossible to duplicate).
While the Tundra is never going to be a Prius, there are ways you can save on fuel economy. Here are some practical ideas, taken from recommendations given by real Tundra owners on TundraTalk.net.
It's time for a new contest! Once again, we have enlisted our Devil Horn making friends over at DiazFabrication.com. This time we are giving away a new "Model T" emblem!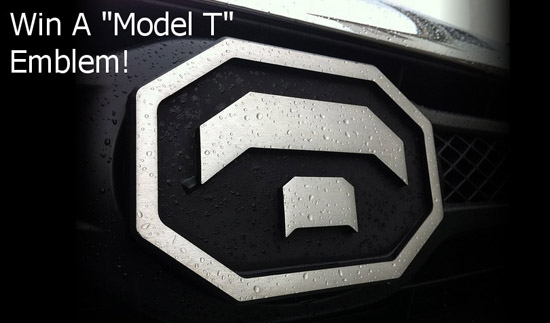 Enter to win the "Model T" emblem today by clicking here to visit our Facebook page – click here. We will need your email in order to notify you if you win. We promise to not use it for anything else.
All we ask for in return is to please help us get the word out about TacomaHQ by sharing this contest information with your friends and on your FB wall!
You may remember Devil Horn maker Andres Diaz from our interview on Tacomahq.com.
Good luck to everyone!