Author Archive for Tim Esterdahl
Associate Editor Tim Esterdahl is a married father of three who enjoys all things automotive including wrenching on his collection of old pickups. He also plays an absurd amount of golf. Like really absurd.
While automakers revealed new cars and concept over the last few days at the 2016 North American International Auto Show, the most surprising revelation could be the confirmation that Jeep will indeed offer a pickup. Here is what we know.
Today at the 2016 North American International Auto Show (Detroit Auto Show), Honda revealed its all-new 2017 Ridgeline truck. We know it is a truck, because they told us so.
The grand daddy of all of the auto shows happens next week – the 2016 North American International Auto Show (NAIAS) also known as the Detroit Auto Show. Press days are January 11-12 with press conferences happening all day, each day. What new trucks will we see this year? A new Ford Ranger perhaps? Here is my best guess.
An ongoing question among truck fans after watching a promotion for the new 2016 Nissan Titan V8 gasoline engine, is what kind of fuel does it take? Here is the answer.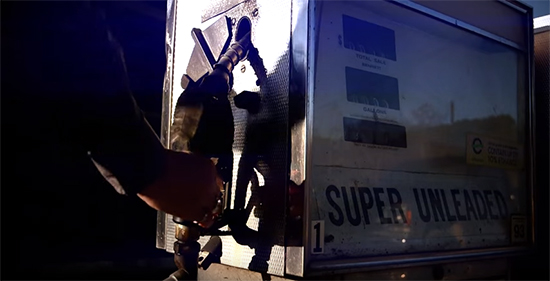 Nissan announced the specs and features of its new 5.6L V8 which will be offered in both Titan and Titan XD models starting in the spring. This new engine will offer those customers a choice between the 5.0L V8 Cummins diesel or gasoline.