What Type of Fuel Does the 2016 Nissan Titan V8 Gasoline Engine Use?
Tim Esterdahl | Dec 17, 2015 | Comments 5
An ongoing question among truck fans after watching a promotion for the new 2016 Nissan Titan V8 gasoline engine, is what kind of fuel does it take? Here is the answer.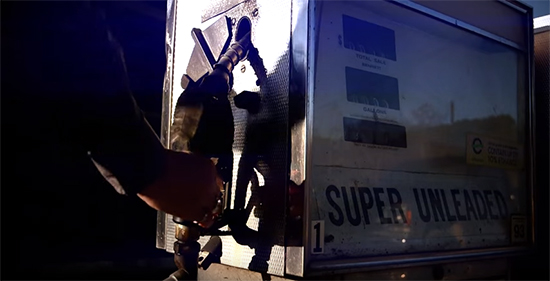 I reached out to Nissan for comment since the footage in the promotion seems to indicate the engine will use premium unleaded fuel – see: more expensive fuel. This isn't the case according to Steve Parrett, Manager, Southeast and South Central Region Communications. He says, the TITAN V8 gas was designed to run on regular fuel.
"In that shot we filled it with premium," Parrett said, "as that was the nozzle closest to the diesel and thus more visually impactful."
For more information on the V8 engine, please check out our post: Nissan Launches New V8 Gas Engine – What You Need to Know
Filed Under: Auto News
Comments (5)