All-new 2017 Honda Ridgeline Revealed – It's A Truck!
Tim Esterdahl | Jan 11, 2016 | Comments 14
Today at the 2016 North American International Auto Show (Detroit Auto Show), Honda revealed its all-new 2017 Ridgeline truck. We know it is a truck, because they told us so.
The all-new Ridgeline is going to be an interesting player in the segment, once we figure out which segment that is. It is a FWD (AWD is optional), uni-body truck that Honda says fits in the mid-size segment – although, it is a full-size body.
Since Honda sees it fitting in the mid-size segment, they say it will "set new benchmarks for versatility, capability and comfort in a midsize pickup."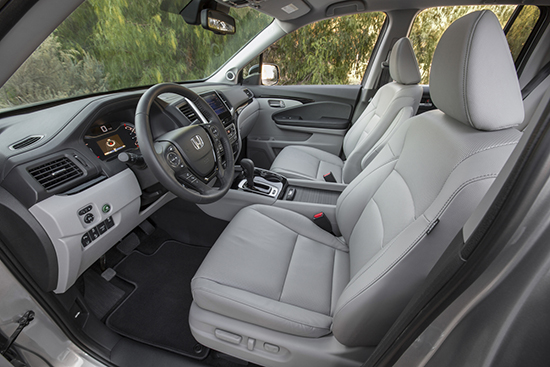 2017 Honda Ridgeline Debuts at 2016 North American
Apparently, Honda sees the entire truck world differently.
"We are bringing our unique technology and original thinking to the market in a new and challenging concept for a Honda pickup," said John Mendel, executive vice president of American Honda Motor Co., Inc. "We think we've got a better idea, a truck that uses its unibody construction and Honda packaging magic to deliver more of the things that many of today's truck customers want and need with none of the things they don't."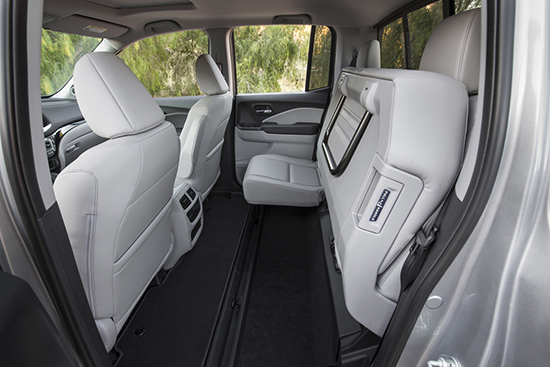 Mendel went on to say, "I want to be clear, this is a truck." Got it.
Among these segment firsts are in-bed speakers (hidden and covered to prevent damage from using the truck, well, like a truck with say a load of dirt). The "only 4-foot-wide flat bed space in the midsize pickup segment," you know to haul drywall and plywood like other full-size (whoops! we meant mid-size) trucks.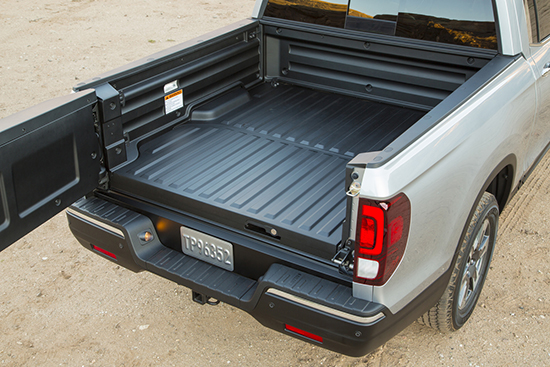 This truck will also offer 1,600 lbs of payload and this should rival other midsize competitors (or so they tell us).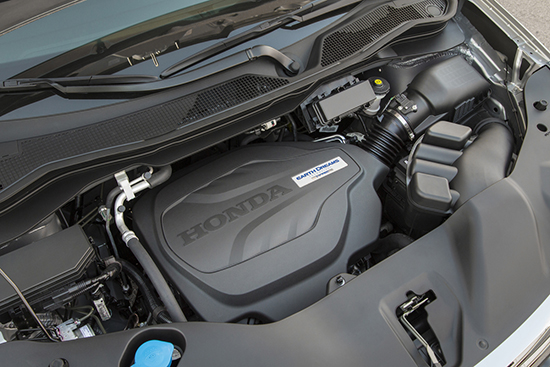 Honda decided to go with a 3.5L V6 engine mated to a 6-speed automatic transmission for its power plant in a clear play for good fuel economy.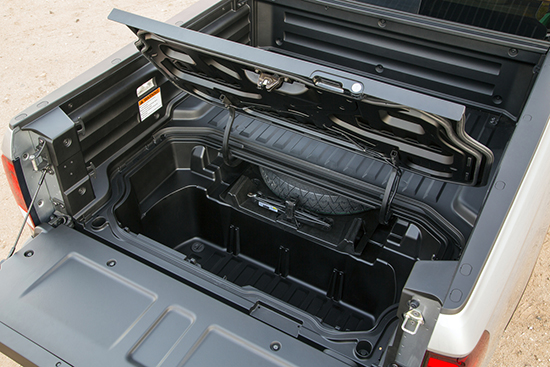 The main focus here though was on the bed. Honda thinks a lot of it and its dual-action tailgate, 400-watt AC power inverter and the afore-mentioned in-bed audio system.
While the last 2 items are eh, the tailgate seems pretty cool actually. It is hinged both on the bottom and along the left side which allows it to open down or to the side. This helps when loading heavy items without having to lift over the tailgate.
Also interesting is the storage space (trunk) under the bed which features a fully flat floor and a drain plug for easy cleaning.
Probably the most curious piece from today's announcement was this – "The Ridgeline's 60/40-split and folding second-row seat provides the ultimate versatility for people- and cargo-hauling utility. With the seats folded down, the Ridgeline will comfortably carry up to five people while still accommodating long items, like a set of golf clubs, under the rear seat."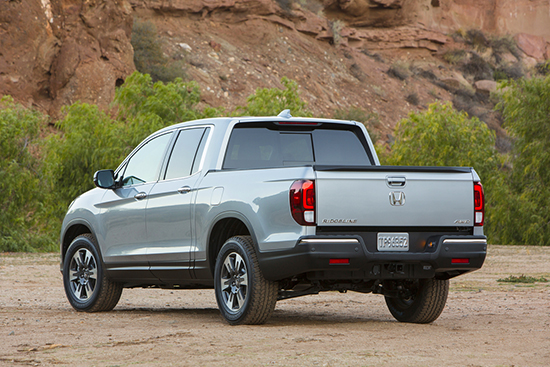 Now, I like golf a lot. But, when we are talking about trucks, we usually talk about guns – rifles and shotguns. Seems like Honda really does think about the truck market quite differently.
There was also a "Baja" version unveiled with no news on it.
All the important details – pricing, MPG, towing, etc… will be released at a later time.
What do you think? What stands out for you?
Filed Under: Auto News
Comments (14)