Author Archive for Tim Esterdahl
Associate Editor Tim Esterdahl is a married father of three who enjoys all things automotive including wrenching on his collection of old pickups. He also plays an absurd amount of golf. Like really absurd.
This post first appeared on Tacomahq.com.
After two days of stiff competition on rocky terrain and open roads, the 2017 Toyota Tacoma TRD Pro was voted as the Mid-Size Truck of Texas by the more than 70 members of Texas Auto Writers Association on hand. While Toyota Tacoma fans may think this title was a lock, the competition was a lot tougher than anticipated and the rousing response to the victory by the Toyota team showed how much this award means to automakers.
Here is the latest Toyota/Lexus news.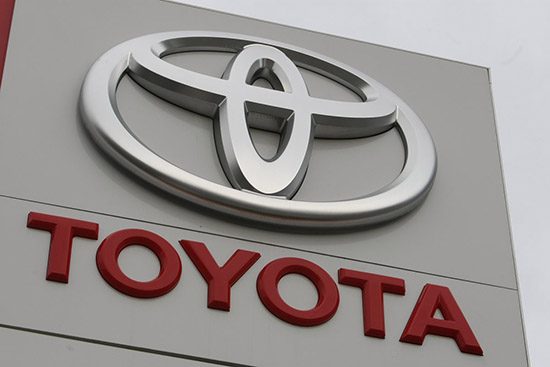 Another month in the books for 2016 and the Tundra showed its best sales improvement year to date while the Tacoma continues to sell well.
Thanks to the ongoing Trump vs. Ford debates, a UAW official let it slip a new Ford Ranger and Bronco are indeed slated to be built at the Michigan Assembly Plant. This isn't good news for the Toyota Tacoma and 4Runner since the market is starting to be flooded with competitors.
Here is your latest installment of Toyota/Lexus News.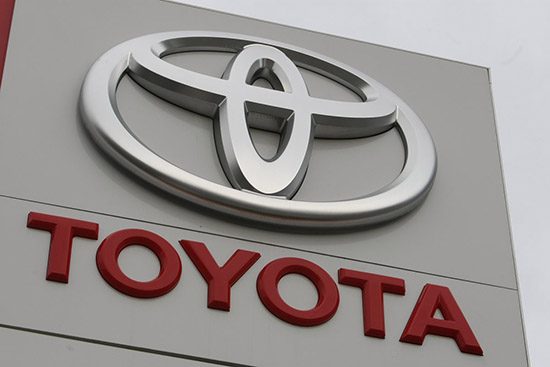 Toyota Announces 2017 Mirai Pricing
The 2017 Toyota Mirai hydrogen fuel cell electric vehicle MSRP remains $57,500 plus an $865 destination fee. To recognize Mirai drivers leading the way, qualified customers will be eligible for the Mirai trailblazer support program. The trailblazer program enhances the purchase and ownership experience with the following choices:
Trailblazer Lease: $349 per month for 36 months, $2,499 due at signing* with 12,000/year  mileage allowance
Trailblazer APR Support: 0% for 60 months or 1.9% for 72 months
Trailblazer Purchase Support of $7,500
https://pressroom.toyota.com/releases/toyota-announces-2017-mirai-pricing.htm
Toyota Develops a New DNA Analysis Technology to Dramatically Accelerate Improvements in Agricultural Production
Toyota Motor Corporation (TMC) has developed a new deoxyribonucleic acid (DNA) analysis technology called Genotyping by Random Amplicon Sequencing (GRAS) using analytical materials that have been provided by the Kyushu Okinawa Agricultural Research Center (KARC) of the National Agriculture and Food Research Organization (NARO). This technology is capable of dramatically improving the efficiency of identifying and selecting useful genetic information for agricultural plant improvement. This newly developed technology should lead to substantial time and cost savings in the agricultural plant improvement process.
https://pressroom.toyota.com/releases/toyota-dna-analysis-technology-agriculture.htm
Lexus UX Concept Introduces Immersive 3-D Driving Experience
The Lexus UX Concept will make its world debut at the 2016 Paris Motor Show, showcasing Lexus' vision for a compact SUV of the future. This vehicle represents a new step in the company's design journey and a redefinition of the driving experience.
https://pressroom.toyota.com/releases/lexus-ux-concept-introduces-immersive-3d-experience-paris-motor-show.htm
Toyota Team Members Volunteer for National Public Lands Day
National Public Lands Day (NPLD) is Sept 24, and Toyota encourages all of its team members, dealers and customers to offer a little nurture to nature. Toyota volunteers nationwide are tackling several projects this year.
https://pressroom.toyota.com/releases/npld-2016-elk.htm
Toyota Helps Honor New Washington Museum That Celebrates African American History and Culture
The charge began with black veterans of the Civil War. Decades later, civil rights activists assumed the mantle. Now, thanks to the new National Museum of African American History and Culture (NMAAHC), we will have a better understanding of how the African American experience has helped shape us all. The new museum, which opens this week in Washington, D.C., will preserve and display more than 36,000 precious artifacts of our nation's history. Toyota has provided support as a Founding Donor and Grand Opening Sponsor. 
https://pressroom.toyota.com/releases/nmaahc-sept21.htm
Toyota West Virginia Celebrates 20 Years; $400 Million Investment Planned
To mark the 20th anniversary milestone of its West Virginia engine plant, Toyota is planning a $400 million investment in the facility.
https://pressroom.toyota.com/releases/tmmwv-20-year-anniversary-sept21.htm