Toyota/Lexus News October 6, 2016
Tim Esterdahl | Oct 07, 2016 | Comments 3
Here is the latest Toyota/Lexus news.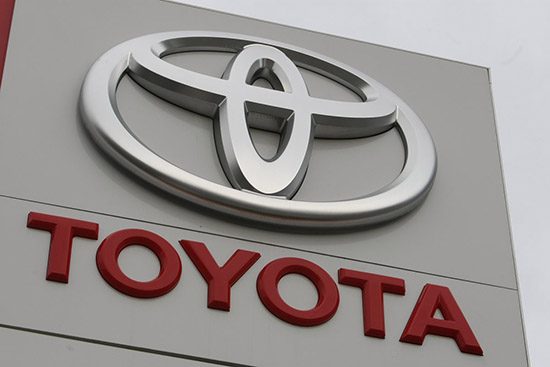 Toyota Motor Sales Reports September 2016 Sales
Toyota Motor Sales (TMS), U.S.A., Inc., reported September 2016 sales of 197,260 units, an increase of 1.5 percent from September 2015 on a volume basis. With the same amount of selling days in September 2016 compared to September 2015, sales were up 1.5 percent on a daily selling rate (DSR) basis. Toyota Division posted September sales of 171,459 units, up 1.4 percent on a volume basis and DSR basis. Lexus posted September sales of 25,801 units, up 2 percent on a volume basis and DSR basis.
Press Release: https://pressroom.toyota.com/releases/toyota-lexus-september-2016-sales.htm
Sales Chart: https://pressroom.toyota.com/releases/tms-september-2016-sales-chart.htm
Toyota Exceeds 2017 Prius Prime MPGe Projections with Final Estimated Fuel Efficiency Figures from EPA
Toyota received final estimated fuel efficiency figures for the 2017 Prius Prime from the EPA. MPGe far exceeded Toyota's projection of 124 with an official EPA estimate of 133 MPGe, which further makes the Prius Prime the undisputed industry leader for ALL vehicle types in MPGe. The 2017 Prius Prime represents the pinnacle of efficiency and technology for the new-generation Prius with a new dual-motor hybrid powertrain. The '17 Prime has a substantial 26-percent enhancement over its predecessor model, the Prius Plug-in Hybrid, the result of greater battery capacity and an improved hybrid system. In hybrid mode, the Prius Prime exceeds all competitors' fuel economy ratings with EPA-estimated 55 city/53 highway/54 combined MPG. The vehicle will have class-leading total drive range with an EPA-estimated 640 miles.
https://pressroom.toyota.com/releases/prime-mover-toyota-creates-2017-prius-prime.htm
Toyota of Corvallis on Track to be World's First Net Zero Energy Auto Dealership
Toyota of Corvallis in Corvallis, Ore. is on schedule to be the world's first Certified Net Zero Energy Automotive Dealership. Over the next 14 months, Gensler—the architect of the new building—will oversee data collection to help ensure this certification becomes a reality. Additionally, construction of the facility was built to adhere to LEED® Platinum standards, as recognized by the U.S. Green Building Council. Toyota of Corvallis will join a handful of Toyota dealerships nationwide with this Platinum certification.
https://pressroom.toyota.com/releases/toyota-corvallis-worlds-first-net-zero-energy-auto-dealership.htm
Toyota to Launch Sales of 'Kirobo Mini'
Toyota Motor Corporation plans to launch sales of its compact and cuddlesome "Kirobo Mini" communication partner through Toyota vehicle dealers across Japan in 2017. The nationwide rollout will be preceded by presales at designated dealers in Tokyo and Aichi Prefecture this winter, for which advanced orders will be taken online. Kiboro Mini is tentatively priced at 39,800 yen (excluding tax). Kirobo Mini is a miniature communication partner developed to provide companionship. It fits in the palm of the hand and is only 10cm high when seated. It turns its head toward the person speaking and engages in casual conversation while moving its head and hands. Its compact size means it can be taken just about anywhere, helping it to fulfill its role as a cuddly companion always on hand for heart-touching communication.
https://pressroom.toyota.com/releases/toyota-kirobo-mini-sales.htm
Also worth noting…
Toyota Rises to #5 in Most Valuable Global Brands Ranking – Toyota is now one of the five most valuable brands in the world according to Interbrand, a leading brand consultancy. Not only is Toyota the highest automaker on the 17th annual Best Global Brands list at #5 (there are only two other auto companies in the Top 20), but Toyota is the first Asian company to rank in the Top 5. According to Interbrand, the 17th annual report "analyzes how brands help grow businesses—from delivering on customer expectations to driving economic value." Details at www.bestglobalbrands.com.
Toyota Tops NADA Price Retention Study – The National Auto Dealers Association (NADA) Used Car Guide recently released its annual list of vehicles with the best price retention, gathering data from three-year-old models (model year 2013) in the car, truck and SUV segments. Toyota was the "Top Non-Luxury Nameplate", and the FJ Cruiser – for the second year in a row – led the entire list with an amazing 92.5 percent retention rate. In fact, it was one of the highest ever recorded in the study. Toyota vehicles topped five other segments as well. To see the NADA study, click here.
Toyota North America CEO Jim Lentz Interviewed by Charlie Rose – Toyota North America CEO Jim Lentz sat down with legendary interviewer Charlie Rose this week for a lengthy discussion. Lentz and Rose talked about the future of mobility, how to keep customers happy and myriad other topics. View the entire interview here.
Filed Under: Auto News
Comments (3)