Author Archive for Tim Esterdahl
Associate Editor Tim Esterdahl is a married father of three who enjoys all things automotive including wrenching on his collection of old pickups. He also plays an absurd amount of golf. Like really absurd.
Chrysler and Ram Trucks are currently facing an onslaught of negative news surrounding quality and recall concerns. If you haven't been following along, here is a quick recap.
Toyota seems to be finally getting pretty serious about promoting their off-road legacy, Ivan Stewart and the TRD Pro. With a Baja race team established and a large booth at the upcoming 2014 SEMA show, Toyota is directly challenging the Ford Raptor's dominance in the segment. It is about time.
Toyota is serious about showing off the reliability and looks of its Tundra Pro with a big booth at the 2014 SEMA show and an entry into one of the most grueling off-road races in the world. Here is what we know.
Recently, fuel prices have been dropping through the country leading to questions about what fuel economy advantage will be with the all-new aluminum-based 2015 Ford F-150. The lighter weight F-150 should be much better on fuel, yet will anybody care about MPG when it launches?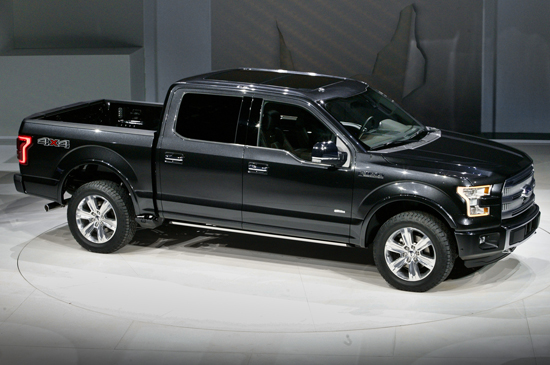 Much of the attention these days is on modified Toyota Tundra pickups is on SEMA bound monstrosities. While these beasts have their place, what about the ones dealers build? They have some pretty good modification ideas as well. Here is a small sampling from fan of the site Hemi LOL.