Author Archive for Tim Esterdahl
Associate Editor Tim Esterdahl is a married father of three who enjoys all things automotive including wrenching on his collection of old pickups. He also plays an absurd amount of golf. Like really absurd.
The Insurance Institute for Highway Safety (IIHS) has released updated crash test ratings for all full-size trucks. For the Toyota Tundra, the results are a bit mixed and there was an interesting finding on the roof strength difference between the two models.
There is something nice about being consistent. For 12 years, Vincentric, an automotive data analysis firm, has given out awards for the best value in America and for 12 straight years, the Toyota Tacoma has won its category. In the heated full-size, half-ton segment, the Toyota Tundra finished second to the Ford F-150.
Pricing has been announced on the gas version of the Nissan Titan XD and it is pretty close to the current MSRP of the Toyota Tundra. How close? Really close. Which leaves the ultimate question: will it sway buyers?
Armed with a new color and upgraded Entune audio features, the 2016 Toyota 4Runner TRD PRO once again proves it is quite capable off the beaten path and on it. While I still hope for more powertrain performance, it is hard to deny the appeal of the body-on-frame SUV.
Yesterday we told you about the new Toyota Highlander set to be revealed at the 2016 New York International Auto Show. Among its many changes is the addition of a new 8-speed automatic transmission with improvements to horsepower and fuel economy. This 8-speed joins existing Toyota products which use it like the all-new Land Cruiser and Lexus LX570 both out last year. This brings up an interesting question. Why doesn't the Tacoma (recently redesigned) and the Tundra (in need of powertrain improvements) make use of the 8-speed transmission? Is profit to blame? The reason is likely more complex and here is what I think is going on.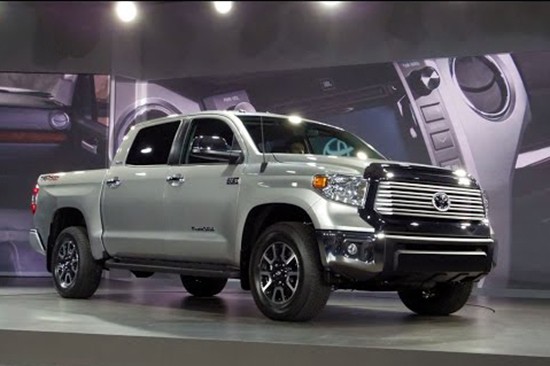 Search terms people used to find this page:
toyota new 8 speed transmission