Author Archive for Tim Esterdahl
Associate Editor Tim Esterdahl is a married father of three who enjoys all things automotive including wrenching on his collection of old pickups. He also plays an absurd amount of golf. Like really absurd.
Quite often, you will hear us and others talk about the quality, durability and reliability (QDR) of Toyota products and how that is their big advantage. While it is often hard to measure these things, a Toyota certified sales representative puts both trucks under the microscope.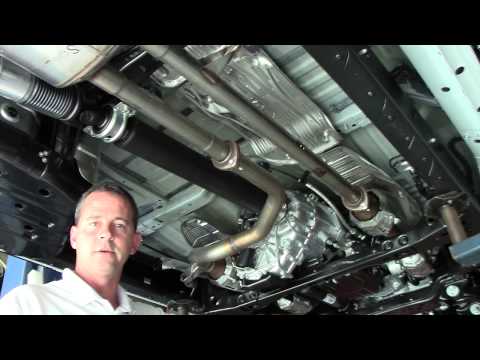 In every automakers' lineup, there is bound to be a slow seller for whatever reason. Quite often, though, this slow seller is a gem in the rough just perfect for the right buyer. In Toyota's case, this is the 2015 Toyota Venza. Now, in its last year of production, is a great time to consider picking one up before they are gone forever.
One of the interesting things about Tundraheadquarters.com is we aren't afraid to talk about other vehicles and manufactures. While some truck sites just stick to their topic, we venture out at times and bring our readers different topics from time to time. In our view, truck guys are curious people by nature and want to learn more about other products. Case in point, we recently had the opportunity to drive around in a 2015 Lexus RX 450h AWD. While not technically a truck, we can certainly see the appeal of this vehicle.
As expected, it has happened. A U.S. Bankruptcy Judge has ruled the "new" General Motors isn't liable for some of the ignition-switch defects that occurred prior to the bankruptcy. If you are following along that responsibility falls on the "old" General Motors. A shell company comprised of bad assets.
While the Ford Raptor runs through a desert and a Ram Rebel drives down some dirt back road, the Toyota Tundra TRD Pro climbed a VOLCANO in Chile. Don't believe us? Here is the video.