2014 Toyota Tundra vs. 2014 Ford F-150 Comparison – Video
Tim Esterdahl | Apr 21, 2015 | Comments 14
Quite often, you will hear us and others talk about the quality, durability and reliability (QDR) of Toyota products and how that is their big advantage. While it is often hard to measure these things, a Toyota certified sales representative puts both trucks under the microscope.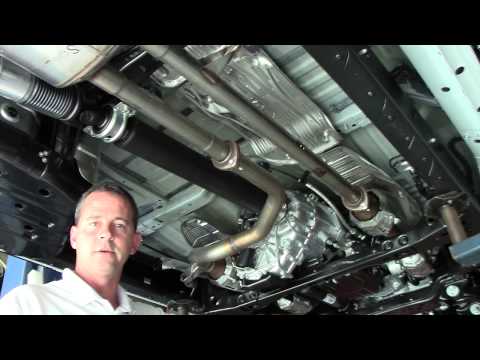 The salesman, Randy Sulver (spelling?) of Toyota West located in Statesville, NC hits on a lot of great points with regards to the differences between trucks. While there is a lot to like from this comparison, three things stand out to us:
Tucked Wires and Lines – Toyota takes the time to move and protect their wires like brake lines and gas lines away from potential damage.
Passenger Comfort – the list here includes more substantial heat shields, reclined rear seats, additional cup holders, more storage, etc…
Toughness – Interesting points here are on the reinforcement of the rear bumper, cross members and frame setup.
It is worth pointing out that the new 2015 Ford F-150 addresses several items like the tailgate, interior storage and other items. We haven't thought to look that closely under the truck to see if the other items Sulver points out have been addressed. This will be on the top of our to-do list next time we get our hands on a 2015 Ford F-150.
What do you think? What stands out for you?
Filed Under: Toyota Tundra Reviews and Comparisons
Comments (14)