VIDEO: Tug A Truck Is Just A Traction Contest
Jason Lancaster | Oct 27, 2014 | Comments 2
I've written in years past that Tug-A-Truck is stupid. I believe that only a fool would risk destroying a trucks' powertrain just to "tug" another truck across some line.
But Tug A Truck is also stupid because the winner of a tug-a-truck contest is always the vehicle with the best traction.
Need proof? Here's a Dodge diesel (with some pretty good weight in the back, it looks like, as it's sagging) beating an unloaded semi, because the semi couldn't find traction.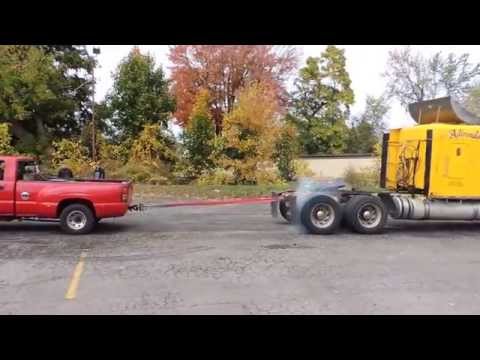 This stupid "tug a truck" concept is just about traction. How else could a half-ton truck out-pull a big rig, a vehicle that's designed to pull 80,000lbs? As you can see, the rig has no traction at all, which makes sense considering that all the rig's weight is over the front wheels.
Another example? Here's a VW SUV out-pulling a Chevy Duramax that's wearing some fancy rims and off-road tires: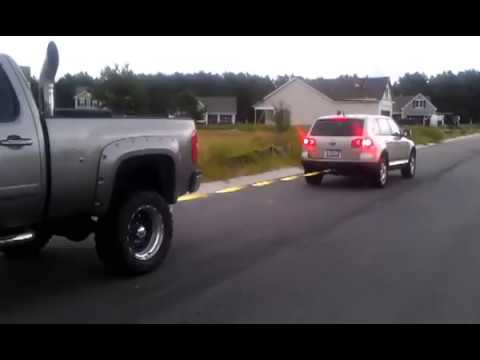 Neither of these videos proves anything about a vehicle's power, a driver's skill, etc. All they prove is that traction is sort of important when you're trying to move…and that proves that "Tug-a-Truck" is stupid.
Filed Under: Auto News
Comments (2)