Author Archive for Jason Lancaster
Jason Lancaster is the editor and founder of TundraHeadquarters.com. He has nearly a decade of experience on the retail side of the auto industry, and another decade of experience of the part and accessory side of the industry.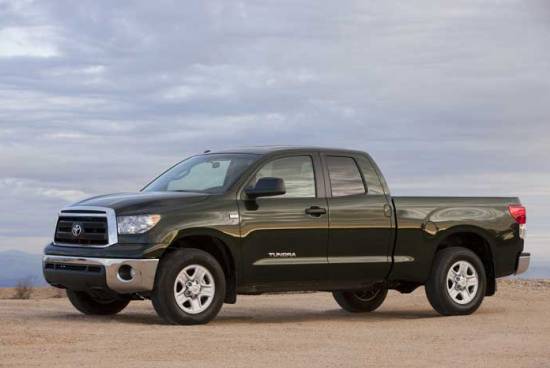 Some 2014 CrewMax and double cab Tundra owners may be experiencing a particular issue with their driver-side seat and its tendency to bind up when adjusted to its rearmost position. The cause of this issue is the rear seat track cover getting caught by the seat side shield, which results in the seat track cover bending backwards.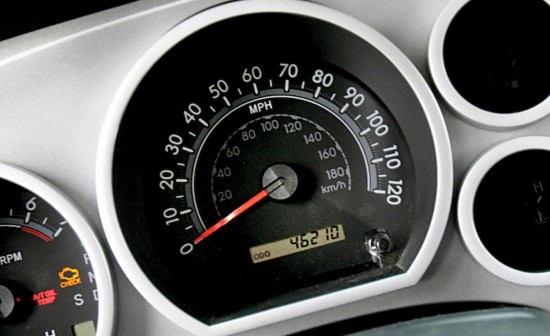 The speedometer is the part of any truck that we all take for granted. As soon as this part breaks, the vehicle is a hazard and traffic ticket waiting to happen. Unfortunately, there are many reasons why this part can stop working. We're going to run through some of the most common reasons that will hopefully get you back on the road.
Search terms people used to find this page:
https://tundraheadquarters com/tundra-speedometer-not-working-step-inside/
In my opinion, anyone towing a trailer of any kind (from a nifty little U-Haul hauler to a couple jet skis to a 38′ RV) ought to attend some training classes. That way, we wouldn't have to see stupid stuff like this:
That's right. A Crown Vic pulling a sail boat. I took this picture myself, but it's not the first time I've seen some obviously stupid towing decision making.
UPDATE: Ford contacted me to ask me to clarify a few things about my post. Specifically:
Ford couldn't help the timing of the announcement. Evidently, the EPA figures weren't available until Thursday night, and Ford was in a bind to get the numbers out ASAP as trucks are hitting the ground any day now.
Ford never said that their goal was 30mpg. I presented this as fact, but I should clarify – it was my understanding based on some people I'd spoken to that Ford'g goal was 30mpg…Ford never said that. My 30mpg statement below came off as fact and it shouldn't have.
Ford's Mike Levine pointed out that the new 2.7L Nano EcoBoost V6 has a low asking price (it's a $495 option), as well as excellent towing and payload ratings for the price and fuel economy.
My only response is to item #1. It's truly incredible that the EPA would release the 2015's certified fuel economy numbers so that they'd have to be published the Friday before Thanksgiving.
The original article continues below ###
Many people in the PR business believe that Friday afternoon is the best time to release bad news to the press…especially near the holidays. Guess what time Ford chose to release the fuel economy figures for the 2015 F-150?
Despite the extensive use of aluminum in the 2015 F-150, the truck's fuel economy improved only slightly.
On the 17th of this month, the annual ALG Residual Value Awards were announced and it was a good day for Toyota (and Toyota owners). Not only did the company win the overall "Top Mainstream Brand" award, but six of their models were voted to be the best vehicles in their class in terms of resale value. One of those winners is the Tundra, awarded as the best "Fullsize Pickup" in terms of resale.