Toyota Plans to Expand Truck Production in 2016
Tim Esterdahl | Jan 22, 2016 | Comments 11
Seeing a jump in truck sales and changes in consumer demand, Toyota plans to expand truck production in 2016 to keep up according to Toyota's North America CEO Jim Lentz.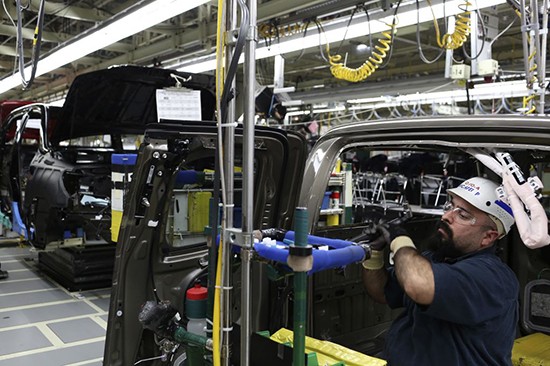 Lentz says their overall truck production ratio was 7 percent behind the industry 5 years ago and has since climbed to just 2 percent behind.
This increase reflects a change in consumer behavior. Last year, cars represented 51 percent of the nearly 2.5 million vehicles it sold with trucks making up the other 49 percent.
In response to this Toyota will bump its truck production from a flat 50 percent to 54 percent of its total production output.
The jump in "truck" production will include SUVs as well with Toyota bringing in more RAV4s from Canada, increasing Highlander production in Indiana and adding a third shift in San Antonio, Texas.
Lexus will also increase production to 55 percent.
In an Automotive News article, Lentz said potentially rising gas prices and a financial crisis continue to make Toyota wary of making this shift. Lentz continues to reference the 2009 financial crisis.
"In our rearview mirror is the deep recession to 10 million units," Lentz told Automotive News. "I can't tell you how long gas prices will stay low. All it takes again is something getting sunk in the Straits of Hormuz, and the price of gas changes overnight. I don't want to put all my eggs in one basket."
While caution is a good business approach, meeting consumer demand is also pretty important.
This news signals to us, Toyota is going to continue to take the cautious route with its truck lineup and that any large scale plant production or new products (see: Toyota heavy duty or diesel) are off the table for now.
Filed Under: Auto News
Comments (11)