Review – The GoPro HD Motorsports Hero
Benjamin | Dec 06, 2011 | Comments 4
High quality in-car video used to be the exclusive province of either professional race teams or enthusiasts with unlimited gadget budgets. This is no longer the case thanks to a number of advances in the world of miniaturization over the past several years and the emergence of company's like GoPro. GoPro offers a range of different automobile-oriented camera systems at very affordable prices, with the most impressive in terms of video quality being the HD Motorsports Hero.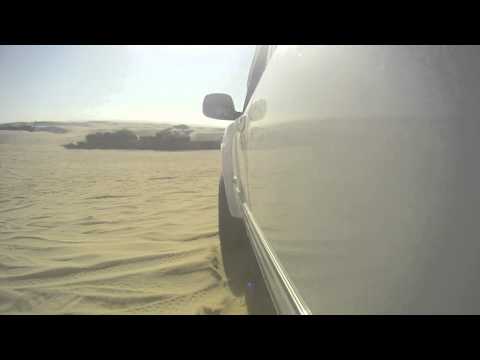 The video above shows video taken from an outboard mounted GoPro HD camera on a 1st-generation Tundra with a ton of add-ons…hopefully we can feature this truck soon.
GoPro HD Motorsports Hero
The GoPro HD Hero is a camera about the size of a small deck of cards that is capable of taking 1080p, 960p and 720p HD wide angle video at either 30 or 60 frames per second. The camera features an internal battery that offers 2.5 hours of recording time before it needs to be recharged again, and it saves each digital video file onto an SD card (up to 32GB). The camera can also be used as a standard digital still photo camera, and can even be set up to take time-lapse photos. It retails for less than $200 Having been designed with a specific purpose in mind — sports video — the GoPro Hero is perfect for such a task..
Mounting Options
The HD Motorsports Hero cam comes with a number of adhesive mounts, a suction cup mount, a buckle mount and a pivoting arm that allows the device to be aimed. With the sheer variety of mounts on offer, it's not hard to find one that meets your specific needs. If you are using the camera at speed, then you will need to keep in mind that the arm and suction cup might introduce unwanted vibrations into your video due to wind turbulence, making stiffer mounting hardware a safer bet in these situations.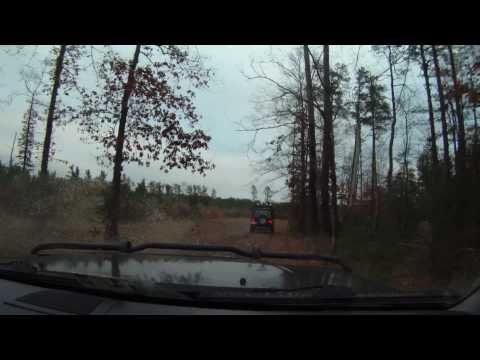 The video above shows a 4Runner off-roading with a GoPro dash mount camera. Not bad, eh?
The camera also comes with a transparent protective case, which does a great job of keeping rocks, rubber and other debris from damaging the equipment while it is being used. It is also advertised as being completely waterproof up to 180 feet, so if you own an Amphicar, you are all set.
The 3D Effect
For the aspiring blockbuster filmmakers out there, GoPro also offers its 3D Hero System, which is basically a housing that combines two HD Hero cameras together at the proper angle required for stereoscopic recording. Although 3D monitors and televisions are still a rarity in the home, if you want to be on the cutting edge of self-shot motorsports videos, the 3D Hero is for you. All you need is the 3D mounting system (about $100) and then two cameras to place inside it.
Small Sacrifices
The GoPro HD Motorsports Hero camera does ask you to make a few sacrifices when it comes to functionality in order to achieve its impressively compact form factor. The biggest issue for many people is the lack of a viewfinder or screen. You basically have to point the camera in the right direction and hope for the best when you hit the record button, and although the wide angle lens typically captures all of the required action, you will undoubtedly have to experiment with mounting position and angle in order to get the best possible shot. GoPro offers an "LCD BacPac" option that adds a small external screen to the mix in order to help you get things set up with far less guesswork.
The camera's interface is also very basic, which might be frustrating to those more accustomed to the information overload provided by so many of today's touchscreen devices. Finally, although it makes an effort to attenuate noise, the camera's built-in microphone is notorious for catching the howling rush of air as it moves past the unit, even while inside its case. Those looking to record the glorious sounds of their exhaust as they turn lap after lap will be disappointed with this aspect of the camera.
The GoPro HD Motorsports Hero – Worth the Money?
I personally have extensive experience with the original GoPro Motorsports Hero camera, which is a standard definition unit. Track use has left me impressed with the quality of the video that it records, and the videos I have seen that were taken by the HD unit are even better. I feel that the little annoyances that are part of the GoPro experience are well worth it when taking into consideration just how small, easily mountable and inexpensive this camera is.
Filed Under: Toyota Tundra Accessories
Comments (4)