All Entries Tagged With: "track"
High quality in-car video used to be the exclusive province of either professional race teams or enthusiasts with unlimited gadget budgets. This is no longer the case thanks to a number of advances in the world of miniaturization over the past several years and the emergence of company's like GoPro. GoPro offers a range of different automobile-oriented camera systems at very affordable prices, with the most impressive in terms of video quality being the HD Motorsports Hero.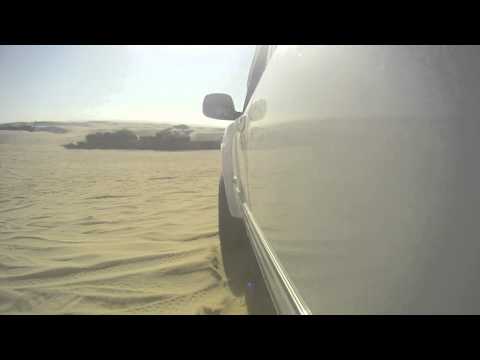 The video above shows video taken from an outboard mounted GoPro HD camera on a 1st-generation Tundra with a ton of add-ons…hopefully we can feature this truck soon.
GoPro HD Motorsports Hero
The GoPro HD Hero is a camera about the size of a small deck of cards that is capable of taking 1080p, 960p and 720p HD wide angle video at either 30 or 60 frames per second. The camera features an internal battery that offers 2.5 hours of recording time before it needs to be recharged again, and it saves each digital video file onto an SD card (up to 32GB). The camera can also be used as a standard digital still photo camera, and can even be set up to take time-lapse photos. It retails for less than $200 Having been designed with a specific purpose in mind — sports video — the GoPro Hero is perfect for such a task..
Mounting Options
The HD Motorsports Hero cam comes with a number of adhesive mounts, a suction cup mount, a buckle mount and a pivoting arm that allows the device to be aimed.