FCA Must Buy Back 500,000 SUVs/Trucks and Pay Record NHTSA Fine
Tim Esterdahl | Jul 27, 2015 | Comments 2
Burning up the automotive news airwaves is news of a settlement between NHTSA and FCA which involves FCA agreeing to buy back some 500,000 Dodge SUVs and Ram trucks as well as pay a record fine. Also, FCA has agreed to appoint a new, mutually agreed upon, oversight person to handle future recalls.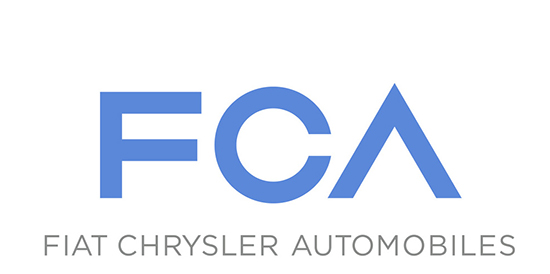 This fine and buy back is the result of the congressional hearings where NHTSA accused FCA of dragging their feet on recalls. It also comes nearly two years after FCA famously fought back against NHTSA's insistence of addressing a potential fire hazard with Jeep SUVs – namely the Jeep Liberty.
Officially, the fine amounts to $105 million and is the largest in NHTSA's history. Also, FCA will offer to buy back various pickup and heavy-duty trucks, and Dodge and Chrysler SUVs from model-year 2008 through 2012, according to FCA. Those trucks and SUVs have "defective suspension parts that could cause the vehicle to lose control," according to NHTSA documents.
Interestingly, the buy back is up to the customer. The owner can decide to either take the cash or opt for a free fix of the problem. Also, FCA reserves the right to resell the vehicles after fixing the problem.
Also, interesting, FCA, like other manufactures, struggles to get consumers to follow through on recall notices. Within this agreement, FCA says it will offer a $100 gift card to incentivize owners to get it addressed.
Changing Course At NHTSA
NHTSA has been on a mission to clean up its act in the wake of the General Motor's ignition switch fiasco as well as Takata air bags. Clearly, it is taking a harder approach to recalls and automakers.
"Fiat Chrysler's pattern of poor performance put millions of its customers, and the driving public, at risk," NHTSA Administrator Mark Rosekind said. "This action will provide relief to owners of defective vehicles, will help improve recall performance throughout the auto industry, and gives Fiat Chrysler the opportunity to embrace a proactive safety culture."
With this statement and their actions NHTSA has basically put the automotive world on notice, it is not going to be quiet on future issues.
More Recalls For FCA
Talk about tough weeks, FCA is certainly enduring a bad one. Not only did it settle with NHTSA , it also recalled more vehicles the days before this announcement. To recap:
1.4 million cars and trucks were recalled to enhance software after hackers ran a Jeep Cherokee off the road. This was a demonstration for Wired Magazine.

667,406 Ram 1500, 2500 and 3500 2013-2015 trucks are being recalled to prevent the "inadvertent deployment of side-curtain air-bags." Basically, the threshold for deployment was set too low.
Our Take
While some people will see this post as more "hating on Ram" from this website, we have a slightly different take. Sure, this news is pretty shocking and bad for FCA and the Ram brand, yet we understand what they are going through. We mean, Toyota went through a pretty similar ordeal a few times with the unintended acceleration and frame rust issues. FCA will likely get beyond this.
We also think it is interesting customers can choose to keep their truck and just opt for the fix. If you like your truck, why not just get the new suspension parts and keep it?
Ultimately, NHTSA is gaining additional power to force automakers hands. While, at times, this is good for the consumers, we wonder how far it will go. This surge in recalls lately has become border-line absurd.
What do you think?
Filed Under: Auto News
Comments (2)