Author Archive for Benjamin
Benjamin Hunting is a freelance automotive writer who has been involved in racing, restoring and writing about cars and trucks for more than a decade. In his spare time he enjoys keeping the shiny side up on track days. You can find out more about Benjamin's writing at his website, http://www.benjaminhunting.com.
NOTE: The Prius PLUS package has been out a while now, but this post was forgotten about until just recently. Hopefully you enjoy it even though it's not as timely as it should be.
The Toyota Prius hybrid has never been synonymous with the word "performance," unless you are talking about how well the compact hatchback does at the fuel pump. In a seeming effort to get some of that sports car adrenaline flowing amongst those shopping for the Prius, Toyota has announced the availability of the Prius PLUS Performance Package, which can be ordered on any version of the 2011 model.
The Toyota Tundra is a capable tow vehicle right out of the box, but there are a number of aftermarket accessories out there that can help to make hauling a heavy load a less stressful and much safer experience. One such item is an electronic brake controller, a device which can improve your truck and trailer combination's stopping power and help to maintain the stability of your tow rig.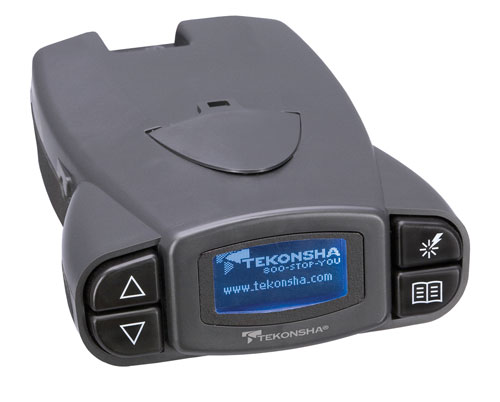 Tekonsha Proportional Brake Controller.
How A Brake Controller Works
At its simplest, a brake controller relays an electric signal to your trailer's brakes when you stomp on your Tundra's brake pedal. Over the years, manufacturers have been able to improve on the simple "on / off" application of a trailer's braking system in order to offer much more comprehensive control over braking characteristics, varying the amount of braking pressure applied to its wheels as well as the rate at which it is doled out.
There are several different types of electronic brake controllers currently available on the market:
Electric superchargers are one of the biggest scams ever perpetuated on drivers looking to increase their vehicle's horsepower and fuel economy on the cheap. The builders of these inexpensive devices prey on the willingness of people to believe in seemingly reasonable claims couched in pseudo-scientific explanations, and they are marketed by companies no more reputable than the snake oil salesmen of the Old West.
One of the fundamental disconnects between an electric supercharger's advertised benefits and its real world performance is that these products are not actually superchargers at all. Superchargers by definition cram more oxygen into a given volume of air by pressurizing it, a process that takes a considerable amount of energy to accomplish. This additional oxygen adds more power to an engine by allowing for more fuel to be combusted without increasing the motor's displacement.
Most electric "superchargers" (like the Turbonator) are actually just electric fans
LED lights and bulbs have begun to creep into almost every area of our lives, and automotive illumination is no exception. Typically, the LED lights found on cars and trucks are used either as brake lights or running lights, as well as interior accents. The aftermarket, however, has been a bit braver in seeking out new applications for exploiting this particular lighting technology, with LED replacement headlights now appearing for several different vehicle brands. Companies like Hamsar are offering plug-and-play replacement LED headlights, including a full housing, for a range of older vehicles that use a sealed beam design.
LED Headlights – Is There An Advantage?
What are the purported advantages of LED headlights?
BDS Suspension has put together two lift kits for the Toyota Tundra that are aimed at off-road enthusiasts who are looking for something a little more radical than the standard two or three-inch lift. BDS now offers 4.5-inch and 7-inch High Clearance (HC) lift kits that are advertised as being suitable for both daily driving and rock climbing.
What's In The Box
Both the BDS Suspension 4.5-inch and 7-inch HC lift kits are very complete, offering several boxes of components designed to transform the Tundra from its stock suspension setup. The kits come with front and rear crossmembers, new steering knuckles, a belly pan, brake relocation hardware, sway bay end links and end link spacers, new bump stops, strut extensions, strut spacers and lift blocks. The kit also comes with twin tube custom-valved hydraulic shocks for the rear (either BDS 5500 or 9500 series).