Author Archive for Benjamin
Benjamin Hunting is a freelance automotive writer who has been involved in racing, restoring and writing about cars and trucks for more than a decade. In his spare time he enjoys keeping the shiny side up on track days. You can find out more about Benjamin's writing at his website, http://www.benjaminhunting.com.
One of the most passionate debates in the world of automotive technology is the effect that electronic driving aids (such as stability control and traction control) have had on the average level of driving skill across the country over the past ten years. There are those who applaud the efforts of car companies to come up with systems that react to changing road conditions more quickly than a human ever could, thus preventing a potential accident. On the other side of the fence are people who lament the fact that many drivers have come to rely on these electronic nannies and have let their own abilities behind the wheel atrophy as a result – a state of affairs that could prove fatal should this technology ever fail when it is needed most.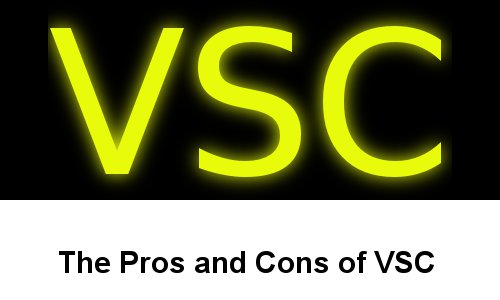 Here's some more info about one of these systems – VSC – and a break-down of each side of the argument:
There's no motorsport out there that offers the same larger-than-life thrills found in the world of monster truck racing. When Toyota of Wallingford was looking for a way to reach out to the local community as well as some attract attention, the Connecticut-based dealership decided to break new ground by getting involved in monster trucks in a very big way. In doing so the dealership, which has been in business for over 13 years, also managed to break down some of the barriers in the world of these high horsepower, metal-munching machines by sponsoring one of the few Toyota Tundra-based teams active in the sport.
Two years ago we ran a post about in-car alcohol detection systems, a technology that will enable a vehicle to detect when a driver is intoxicated.
At that time, we asked the question Should in-car alcohol detection systems be mandatory?, and the response from our readers seemed to focus on three separate positions:
Those who were strongly in favor of this type of automotive technology, arguing that safety is paramount.
Those focused on the privacy issues surrounding alcohol detection systems, complaining that the idea was not only too intrusive into their personal lives but also in contravention of already-existing laws governing personal property and conduct.
Those who believe the technology is too flawed for it to ever make its way to dealer showrooms.
While all of these points have their merits, the last point about technological limitations is really the most critical. Until a workable technology can be found, weighing the merits of a mandatory drunk-driving prevention system is academic. However, it seems that the technical challenges are closer than ever to being solved.
Lockable tonneau covers available for the Toyota Tundra have traditionally been divided into two camps: those that lift up as a single piece, and those that are divided into three or more compartments that can be individually opened to access a specific portion of the cargo bed. Either style of tonneau cover features one big drawback: they must be completely removed in order to haul large cargo that is sits taller than the sides of the truck bed.
BAK has come up with a very innovative way to enjoy a locking tonneau cover and still preserve the ability to easily load up your Tundra with oversized items. The product is called the BakFlip tonneau cover, and at first glance it appears to be a standard segmented tonneau cover that offers three separate lockable compartments in the truck bed. However, on closer inspection it becomes clear that the BakFlip is unlike any other tonneau cover currently available on the market.
Power versus noise – it's a common dilemma facing anyone considering a Toyota Tundra exhaust system. If you're interested in additional horsepower for towing, hauling, or off-roading, a free-flowing exhaust is one of the best performance investments you can make. However, some of the most aggressive "free-flowing" exhaust systems can transform your truck's engine note from a tasteful purr to a raucous thunderclap that is both irritating to your neighbors and headache-inducing at highway speeds.
One solution that appeals to truck owners who only require additional exhaust flow in specific situations is to install an exhaust system cutout.