New Tundra Air Injection System Bypass Module Available
Jamie Alberico | Oct 24, 2012 | Comments 37
A new solution is available for Toyota Tundras and Sequoias that have malfunctioning air injection system. Tundra Headquarters first ran an article "Tundra and Sequoia $4000 Air Injection System Problem" in 2010 when the stories of outlandish repair costs to the nonessential system began flooding forums and blogs. While Toyota has since warrantied the air injection system on 2nd generation (2007 and up) Tundras and Sequoias, this warranty isn't perfect:
There is no warranty for 1st generation Tundras or Sequoias that have this problem
The warranty ends after 10 years or 150k miles
However, a custom module being offered by a TundraSolutions.com member promises to "fix" your air injection system for less than $100.
What Is The Air Injection System?
There are two answers to this question. Some would say that the real problem is the very existence of the air injection system. Others would say it's a Toyota quality and design issue.
First, understand that the Tundra's air injection system is part of the federally mandated emissions requirements. The system improves cold-start emissions by pumping fresh air from underneath the front wheel well into the air intake. This additional pumped-in air goes through a set of valves that open directly into the exhaust system. Immediately after vehicle start-up, this freshly pumped air helps the catalytic converter heat up more quickly, which in turn makes the cat more effective at scrubbing exhaust gases.
Typically, the air injection system runs for 1-2 minutes during a "cold" start up, which is to say that there are many times in the warmer months where the air injection system isn't activated.
Finally, understand that the air injection system is not essential – it's simply a system Toyota has come up with to comply with EPA cold start emissions regulations. If this system was not required by law, your vehicle would cost less, run better, and be more reliable.
What Causes The System to Fail?
Air injection system problems are defined by three key issues.
Condensation can build up inside the air pump and/or pump tubing, and over time this condensation can caused the air injection pump to fail. Once a pump fails (there are two), a check engine code will be set.
Often times, when a pump fails due to moisture, the system's switching valves have rust issues as the pump has been sending water into the valve. Even if the pump is operation, the switching valves can rust shut, which will also set a check engine code.
Even though the air injection system is non-essential, it's failure can trigger the engine computer to force the vehicle into limp mode. Once your Tundra is in limp mode, you'll see flashing lights on the dash and have very little power. Not every system problem causes your truck to go into limp mode, however. Some Tundra owners are able to ignore their check engine light…at least until they must pass an emissions test.
Once the air injection system fails, your options are pretty limited. If you're not covered by warranty, you can:
Purchase a code scanner and clear the codes yourself. Scanners cost around $100, and then to clear the codes you're looking at a 10-15 minutes process each time you plug in (Toyota puts a 10 minute delay on scanning capabilities as a theft deterrent). Even still, clearing codes isn't a , there is no guarantee that you won't face the same code next time you try to start your truck.
Attempt a DIY repair. The parts for this fix are relatively inexpensive, so if you're good with a wrench you can save a lot.
Purchase an Air Injection Pump Bypass Module, as described below.
What is the Air Injection Pump Bypass Module?
A crafty Toyota driver has engineered an air injection pump bypass module that tricks the truck's computer thinking the pumps and valves are working.
The module itself is wired into the mass air flow (MAF) sensor harness, and it gives your Tundra's engine computer the impression that the air injection system isn't needed. Instead of the computer trying to turn on your truck's non-functioning air pumps and/or open the switching values (which will cause the check engine light to come on), the truck just does a normal start-up.
The cost of this little miracle? Only $75.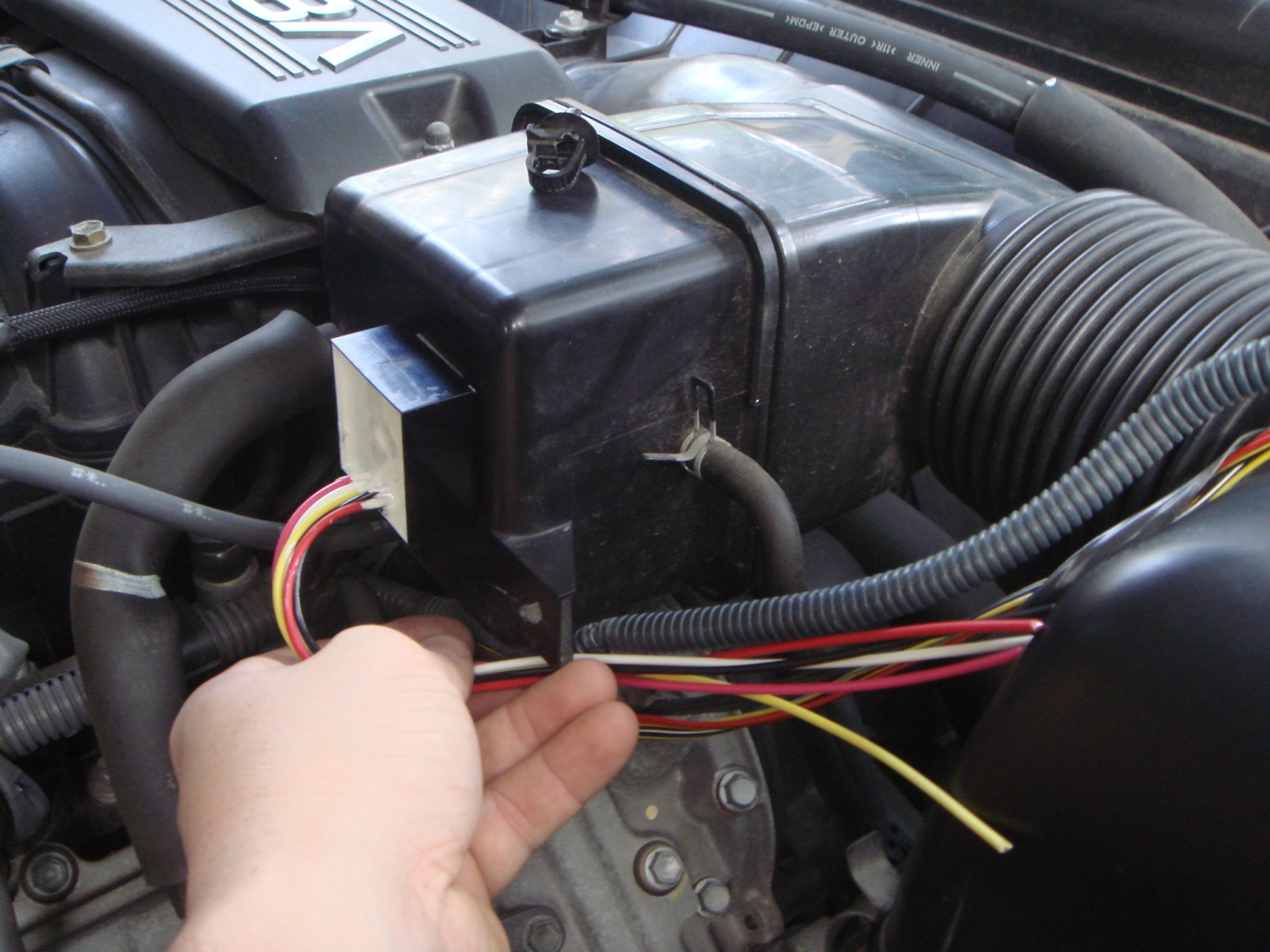 When should you use the air injection pump bypass module?
If you have engine codes P1441, P1442, P1444, P1445, P2440, P2441, P2444 or p2445 and your vehicle is not covered under warranty, this module was designed with you in mind. However, bare in mind that this module isn't a "factory" fix and it's not technically legal either. While unlikely, any after-market part can cause problems if it isn't designed or installed properly.
Speaking of the law, the risk here to the people buying this module seems very very small. While air injection systems are federally mandated, the only way to know that the bypass module has been installed would be to visually inspect the air injection system…and even then your inspector would have to know what he/she is looking for.
Bottom Line: If your Tundra or Sequoia is suffering from a malfunctioning air injection system and you're not covered by warranty, you can order a bypass module by visiting this thread on the Tundra Solutions forum. Since this module is handmade, there can be several weeks between order time and receipt. Check it out.
P.S. Big thanks to the creator of this module, who will no doubt save dozens or hundreds of Tundra owners thousands of dollars in emissions system repairs!
Related Posts:
Search terms people used to find this page:
2011 tumdra api bypass
secondary intake system for a 2010 toyota tundra
tundra sais bypass kit
Filed Under: Maintenance Tips
Comments (37)