4.5L Diesel Tundra Confirmed, Bigger Diesel Coming?
Jason Lancaster | May 28, 2008 | Comments 12
Update: Read the complete story of the diesel Tundra
According to Edmunds.com, the Tundra will be offered with a 4.5L diesel V8 for the 2010 model year. While we predicted a diesel for the 2010 model Toyota Tundra a few months ago, Edmunds.com has offered a couple of new points. First, the 4.5L diesel currently being used in the Aussie Land Cruiser is being adapted to the Tundra. We've since confirmed this with a couple of Toyota sources we have. Second, Toyota is also planning a larger diesel for an HD version of the Tundra, possibly due out in 2011.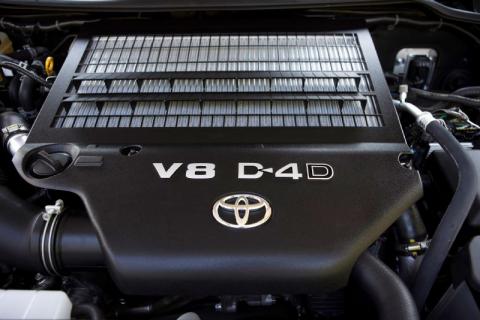 We've confirmed that the 4.5L diesel twin-turbo found in the Australian LandCruiser 200 is the basis for the 2010 Tundra Diesel.
The 4.5L found in the Australian LandCruiser features twin turbos, dual overhead cams, and it's rated at 286hp (at 3,400 RPM) and 480 lb-ft of torque (at 1,600 RPM). While these ratings are impressive, it's difficult to imagine Toyota marketing a diesel engine with less than 300hp, and 500lb-ft of torque should be readily attainable with an engine this size. Having said that, U.S. emissions requirements may reduce power below these ratings and estimates.
The speculation surrounding a larger 7.0L diesel is interesting. First of all, the likelihood of Toyota developing a true HD version of the Tundra (aka 3/4 ton and 1 ton) is high, but it's far from certain. If some states (like California and New York) have their way and create their own emissions regulations, we can probably kiss the HD variant of the Tundra goodbye. It would be simply too complicated to try to produce a new diesel in these market conditions. Second, the rumored 7.0L diesel would be a brand-new engine. Considering the development costs involved with building a new engine from the ground-up, it's difficult to imagine Toyota making the investment in this market. Uncertainty surrounding pickup truck demand (due to higher fuel prices), as well as stiff competition from Ford and GM, may discourage Toyota from developing an HD Tundra – at least until the market stabilizes.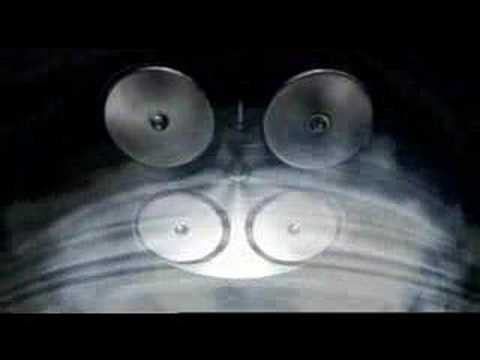 Here's a Toyota produced video of the 4.5L diesel.
As far as fuel economy is concerned, only the "light duty" 4.5L diesel will be subject to fuel economy testing – a larger heavy duty diesel will probably be exempt from fuel economy testing (as is the case the HD offerings from Ford, Chrysler, and GM). The initial estimates for 4.5L diesel fuel economy hover around 22mpg, but it's too soon to say for certain. Many changes will be made to the Australian version of this engine to make it compliant with US emission regulations.
Finally, pricing information is unknown. Normally, however, diesel engines run $5k to $6k more than similarly-sized gas engines. This price range will most likely mean that the 4.5L diesel will only be available in the Doublecab and CrewMax versions of the Tundra, where the price point is easier to absorb. That means a 2010 Tundra CrewMax Limited 4×4 Diesel could reach as high as $50,000! Quite a bit of money, but definitely within the realm of possibility for a lot of consumers.
Our Toyota source has told us that the difficulty with the new Tundra diesel is balancing power output with emissions – making a powerful engine that's also fuel efficient. Ultimately, this may delay the engine. In the mean time, the objective is to debut the engine in 2009 as a 2010 model. This matches the timetable announced by Ford for it's 4.4L diesel. We can't wait to find out what the final result is – we'll keep you posted as we learn more.
Coming up – Inside The 4.5L Diesel – an article all about the 4.5L twin turbo diesel currently being sold in Australia.
Filed Under: Diesel Tundra
Comments (12)