All Entries Tagged With: "2011 toyota tundra diesel"
Update: Read the complete story of the diesel Tundra
According to Edmunds.com, the Tundra will be offered with a 4.5L diesel V8 for the 2010 model year. While we predicted a diesel for the 2010 model Toyota Tundra a few months ago, Edmunds.com has offered a couple of new points. First, the 4.5L diesel currently being used in the Aussie Land Cruiser is being adapted to the Tundra. We've since confirmed this with a couple of Toyota sources we have. Second, Toyota is also planning a larger diesel for an HD version of the Tundra, possibly due out in 2011.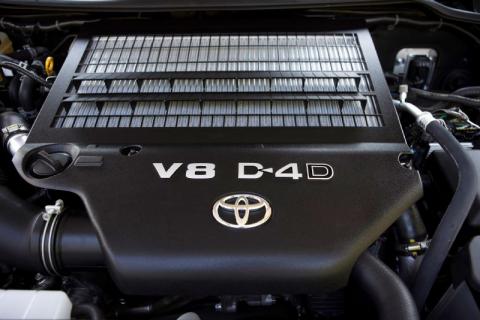 We've confirmed that the 4.5L diesel twin-turbo found in the Australian LandCruiser 200 is the basis for the 2010 Tundra Diesel.