Review: 2016 Lexus GX460 Powerful, Off-Road Luxury With New Enform Options
Tim Esterdahl | Aug 29, 2016 | Comments 0
The 2016 Lexus GX460 proves getting dirty never felt so luxurious with a slew of off-road equipment making getting stuck a real challenge. It is an interesting mix of a smaller LX570 and a highly polished 4Runner. Plus, probably the best part, it bucks the trend of dirt-adverse unibody SUVs.
Another week behind the wheel of the GX460 confirms what I took away from the 2015 model – a luxurious, powerful, off-road beast. It is such a strange vehicle on the one hand with its luxury trimmings while offering the full range of off-road goodies Toyota offers.
Exterior and Interior Luxury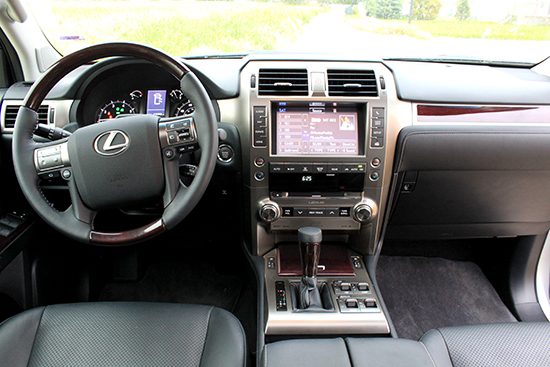 From the outside to the inside, this is your a-typical Lexus SUV with the spindle grill tying into other product lines and the interior swathed in luxury materials. While the outside feels a bit more choppy now the RX 350 has been redesigned, it still has that tough truck character to it.
On the inside, the interior is filled with premium materials and many soft-touch surfaces. Like the choppy-ish exterior, the interior is much more truck like compared to the RX and that is a good thing creating a distinction between the models.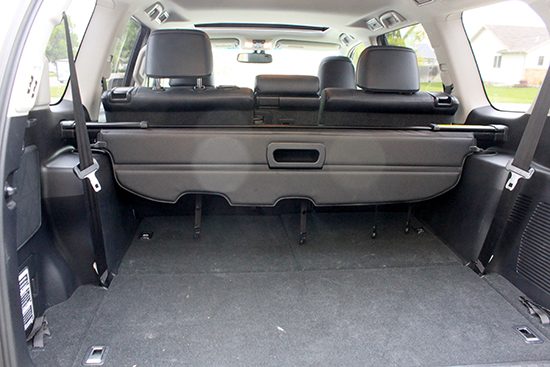 The visibility, driving position and roomy cabin make this an easy to use SUV. Also, it has a smart access feature to lower it down for easier entry/exit. Overall, the design is good, but it is starting to feel aged.
Off-Road Goodies Galore
The GX460 is so packed with off-road equipment it should be a sin to never take it off the beaten path. For example, it comes with the outstanding Kinetic Dynamic Suspension System which utilizes hydraulic cylinders acting on stabilize bars to adjust to vehicle lean like when a tire loses traction. The KDSS system is a highlight of many advanced off-road rigs. Plus, the GX460 offers Active Traction Control (A-TRAC) which also helps adjust to off-road conditions and makes use of both electronically locking front and rear differentials. Yep, front AND rear differentials.
Oh did we mention the locking center differential as well which uses Torsen torque-sensing slip control. This differential electronically distributes power 40:60 for most driving situations. Another benefit is when you enter a curve. The Torsen differential automatically adjusts to split the torque to 30:70 to reduce sway and hold the corner better.
Through in our other favorite features like Crawl Control, Downhill Assist Control, Hill-start Assist Control and you can see why there is a lot of off-road capability in this SUV.
Finally it can smooth out the pavement as well with adaptive variable suspension which utilizes electronically controlled dampers to minimize road noise. This is part of the many changes that come with selecting one of three driving modes: Normal, Sport or Comfort.
On the Road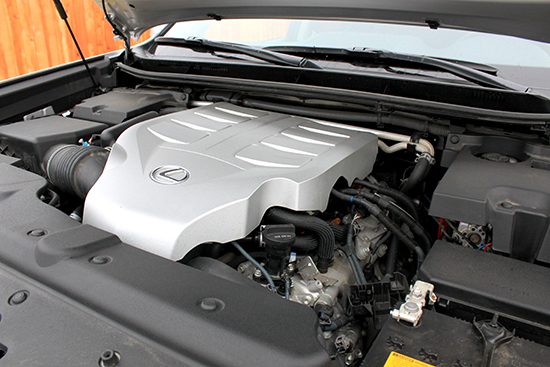 Putting some miles on the 2016 Lexus GX460 and it is clear, this is way more truck than SUV. This isn't to say it handles poorly, it just drives much more like a truck than a SUV. Off the line, in the corners and around town, it responds more like a Tundra than a Camry. This is partly due to its size, 5,130 lbs of curb weight and a 4.6L V8 mated to a 6-speed putting out 301 HP and 329 lb-ft of torque. The powertrain is simply geared more for towing an impressive 6,500 lbs than burn outs.
Flipping between the driving modes helps improve the handling, however, you sacrifice some of the comfort via the various modes. The normal mode and comfort will likely be favorites for owners who like to drive a bit on the slower side. These modes more resemble a Lexus sedan.
Sport mode is my personal favorite with a faster gas pedal response and quicker transmission shifting. In this mode, the GX460 does a much better job of getting out of its own way.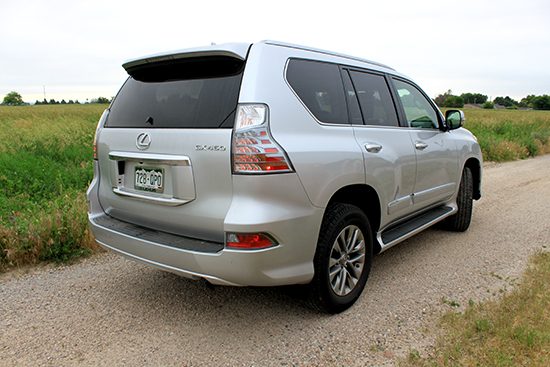 What's New for the 2016 Lexus GX460
Lexus is keeping the GX mostly the same for 2016 with the only additions of a Sepia NuLuxe leather trim and available Lexus Enform Service Connect and Lexus Enform Remote. In other words, not much. This isn't necessarily a bad thing for the low-volume SUV since it is already pretty good.
Model: 2016 Lexus GX460
Engine: 4.6L V8
Transmission: 6-Speed Automatic
Fuel Economy: 15/20/17 city/highway/combined
Options:
Dual-Screen Rear-Seat Entertainment System – $1,970
Driver Support System with Mark Levinson Auto – $4,340
Price as tested: $68,765 with $940 delivery fee
Filed Under: TundraHeadquarters.com
Comments (0)