Toyota/Lexus News August 26, 2016
Tim Esterdahl | Aug 29, 2016 | Comments 1
Here is your Toyota/Lexus news recap for the week of August 26, 2016.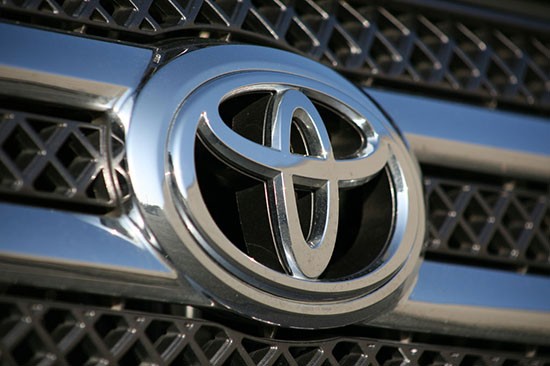 Toyota Donates $1 Million to Help Fund New Yellowstone Youth Campus; Will Be First Regenerative Campus of Living Buildings in a National Park
Online gaming or using social media apps – kids often live in virtual environments.  But kids in Yellowstone National Park will soon have a new living environment to explore, with help from Toyota. The automaker presented a $1 million donation to the Yellowstone Park Foundation to support development of a new Yellowstone Youth Campus. The new campus will be a home for immersive youth programming in the park, creating a place of learning for future generations of conservationists and a pretty cool hang-out to share experiences. Designed by Hennebery Eddy Architects of Portland, Ore., the new Yellowstone Youth Campus aims to be the first buildings in a national park to achieve Living Building Challenge Certification.  One of the most rigorous environmental building certifications in the world, the Living Building Challenge integrates ecological relationship, cultural heritage, stewardship, sustainability and leadership into all aspects of design, construction and operation.  The result is a "Living Lab" for all who enter.
https://pressroom.toyota.com/releases/toyota-donates-one-million-funds-yellowstone-youth-campus.htm
Rally RAV4 Heads to Minnesota for Ojibwe Forests Rally
With just two races left in the national championship, the pressure is on for Ryan Millen, Christina Fate, and their Rally RAV4 team as they head into the next round this weekend at the Ojibwe Forests Rally in Detroit Lakes, Minn. The team is pushing mentally, physically, and mechanically to regain the coveted first place points position within 2WD Class. Millen and his RAV4 trail fellow racer Cameron Steely by just five points – 96 to 101.
https://toyotanews.pressroom.toyota.com/releases/rally-rav4-ojibwe-forests-rally-2016.htm
Also worth noting…
Toyota's Olympics Ad Wins USA TODAY Sports 2016 Ad Meter Rio Bracket – Toyota's commercial "Stand Together," which aired during the broadcasts of the Rio Olympics, topped USA TODAY's Rio Ad Meter Bracket. The spot, which encouraged people to come together in the spirit of friendship and fair play through the simple act of holding hands, made its debut during NBC's Olympic Opening Ceremonies broadcast on Aug. 5, and was repeated across the family of channels airing Olympics coverage. According to USA TODAY, the Toyota commercial, was chosen by fans over 31 other most popular ads from across the globe around the Rio 2016 Games. More than 145,000 votes were cast in the inaugural Olympics-themed Ad Meter.
Filed Under: TundraHeadquarters.com
Comments (1)