2015 Ram EcoDiesel Arrives – Toyota Tundra Comparison Begins
Tim Esterdahl | Feb 03, 2015 | Comments 19
The Ram EcoDiesel just got dropped off and I took some quick photos with my phone. It is an Outdoorsman trim level and with a crew cab. Listed price on the sticker is $50,790. It has the luxury group, comfort group, trailer tow and brake control group, 3.92 rear axle and the Uconnect system.
First impression? It is really stylish. Second, the belts are located under the engine and can be accessed from the ground. Third, there is an air suspension button located on the key fob to lower the truck to make it easier to get in and out as well as making the bed more accessible.
More to follow in the next few days.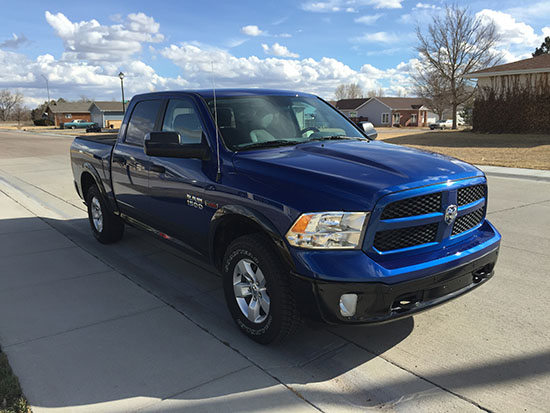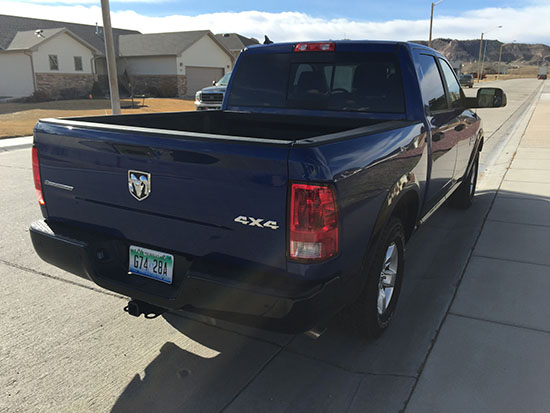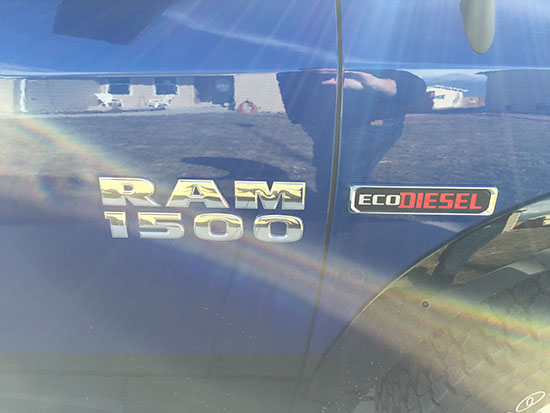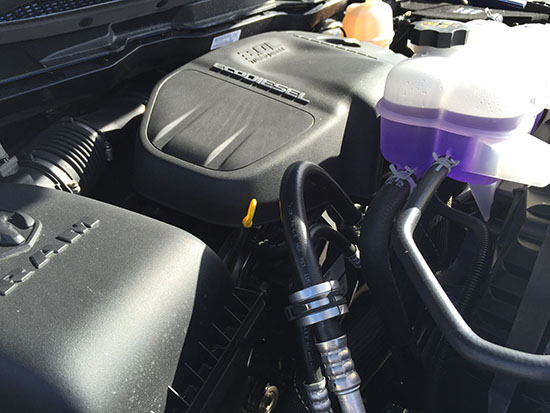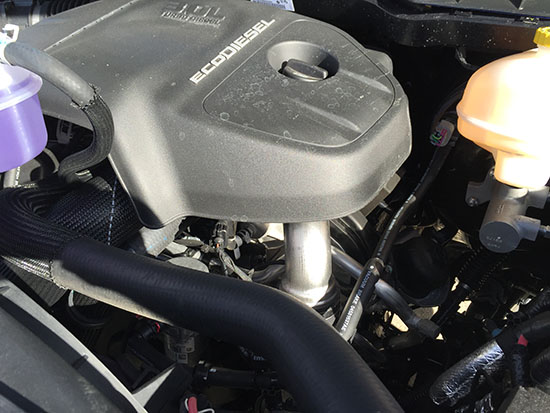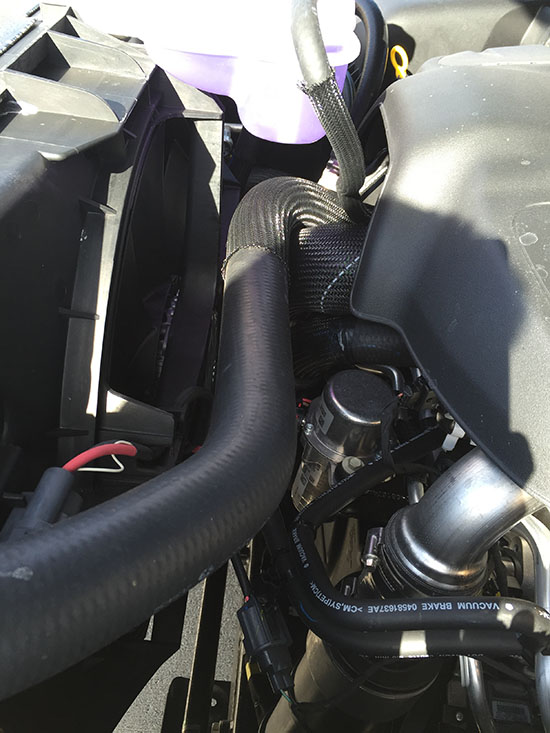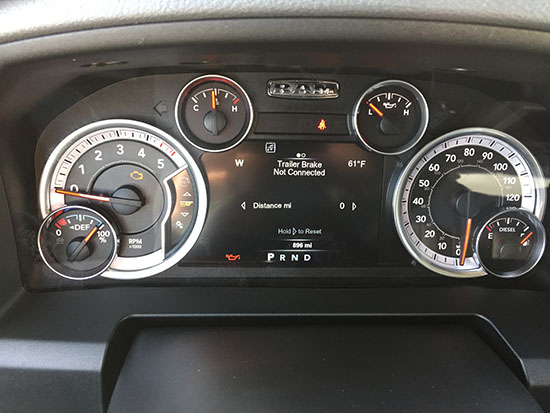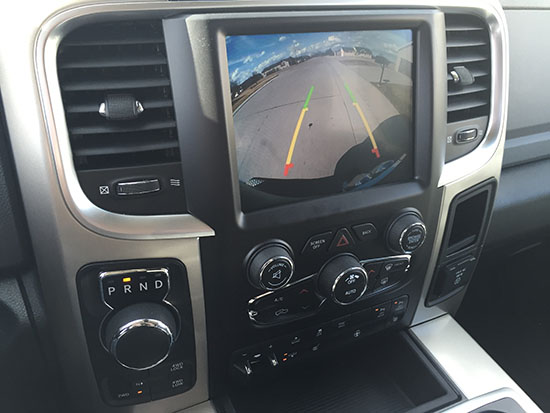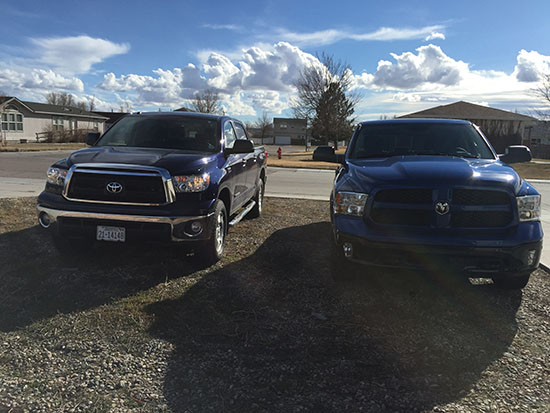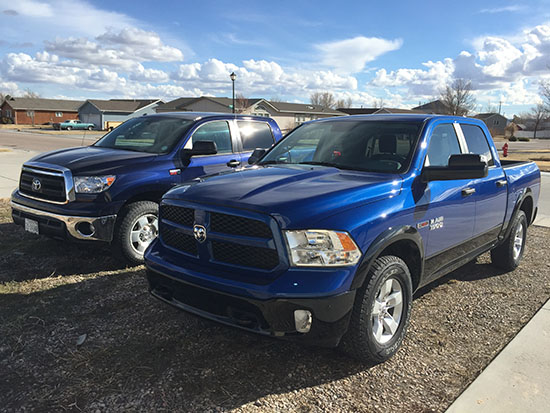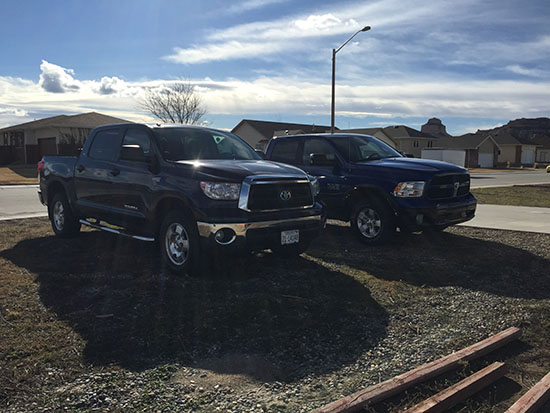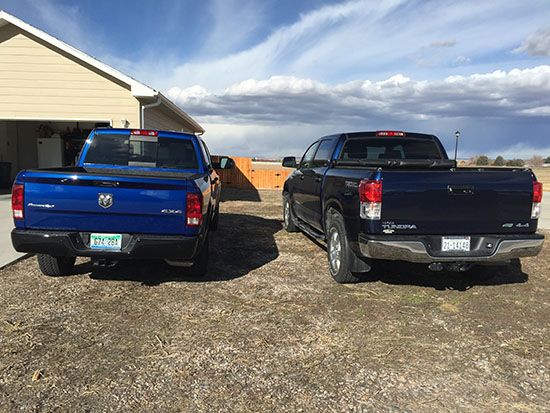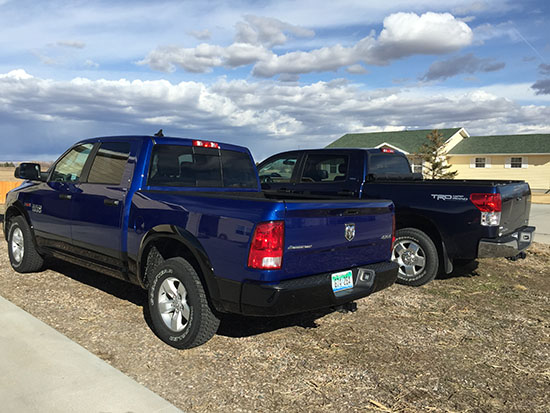 For those wondering, I have driven the 2014 Toyota Tundra quite a bit and will be doing the comparison on that model as well as my 2013.
Filed Under: TundraHeadquarters.com
Comments (19)