Why I Don't Write Completely Negative Reviews
Tim Esterdahl | Dec 15, 2015 | Comments 17
Thinking more about the post earlier, brought up the question of negative reviews. As my readers may have noticed, I don't write negative reviews that often. Why? I don't like being a jerk.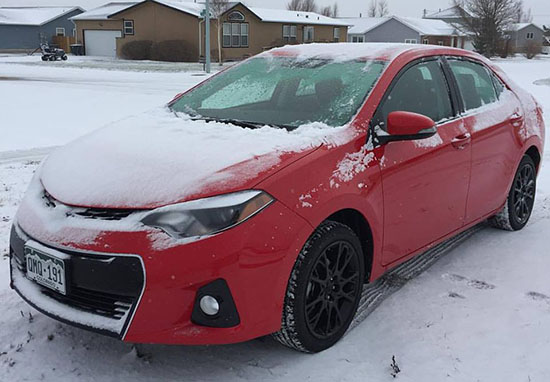 Before we get too far, let's first understand there are certainly several vehicles throughout the year I receive that I don't care for. Want an example? The recent Corolla SE is a great example. I'm not a huge fan of the vehicle. It simply feels a bit too harsh on the road and I think the interior could be done better.
Now keep in mind,  I drove the 2015 Dodge Dart a week before and I believe the Dart to be a superior vehicle. The interior is much better, it handles road noise a LOT better and the seats are better. However, I know the Toyota Corolla has resale value and long-term quality in its corner. If pressed, I would be hard pressed though to buy the Corolla over the Dart.
Since I feel like the Dart is better, does that mean I should tell everyone how bad the Corolla is? NO. NO IT DOESN'T. Why? People like the Corolla and mine is just one of many opinions on it. Heck, I have a cousin who just bought a 2015 Corolla brand new. Should I walk up to her and tell her I think her new car is crap? What purpose does that serve? It doesn't.
Besides not being a jerk, another big reason I don't write overly negative reviews is due to the thousands of people who stand behind the product. Consider this, when Toyota designed the latest generation Corolla, they had a team of engineers, marketers, accountants, communications staff working on building the best product they could within a budget. Then when the vehicle went into production, you have the assembly line workers, parts suppliers (including third-party mom and pop operations) and transportation companies who all work on bringing that vehicle to dealers. Take those thousands of people, toss in the million of dealership employees and you have quite a few people standing behind the product. Is it really "cool" to offend all of those people?
Finally, if I say, "your product sucks" what purpose am I serving? I'm telling the communications team of the car maker thanks for spending the thousand or so to bring me the vehicle, but you can stuff it. I'm also telling the numerous owners of that vehicle that their tastes suck. Lastly, I'm giving a big middle finger to all the companies employees who are doing their best to build the best vehicle they can.
Instead, I see my job as a cross between helping consumers learn about products, give them information they can use as well as reviewing vehicles from an owner's point of view. For example, as many of you know, I dislike the slide and recline feature of the new Tundra. I've typed it right here that I don't like it. I've told Mike Sweers I don't like it. That's about as negative as I choose to be. Why? Lots of people like that feature and opinions are just like …
What do you think? Do you respect automotive journalists less because they don't write negative reviews? Would you prefer if I wrote reviews differently?
Filed Under: TundraHeadquarters.com
Comments (17)