Toyota/Lexus News Week Ending October 21, 2016
Tim Esterdahl | Oct 24, 2016 | Comments 7
Here is the latest Toyota/Lexus news.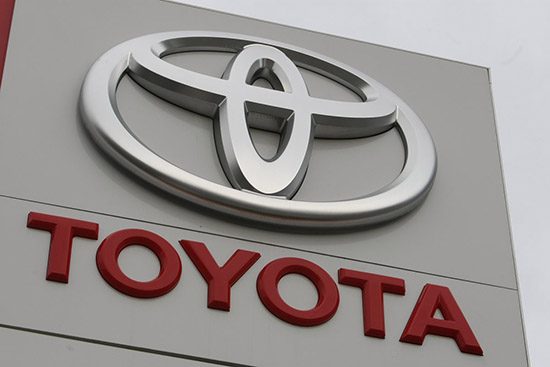 Toyota and Net Impact Team Up to Promote Social Equity Through Mobility Solutions
Net Impact, Toyota and the Toyota Mobility Foundation announced the second year of the Next Generation Mobility Challenge, a competition to inspire millennials to develop solutions to meet critical mobility needs through design thinking. This year's challenges will focus on tackling issues related to social equity and inclusion. Net Impact is a global community of students and professionals who aspire to be effective drivers of social and environmental change. Toyota is again executing the challenge through the Toyota Mobility Foundation (TMF), which was established in August 2014 to enable more people to go more places.
https://pressroom.toyota.com/releases/toyota-next-generation-mobility-challenge-2017.htm
Toyota Financial Services Offers Payment Relief to Customers Affected by Hurricane Matthew
Toyota Financial Services (TFS) announced it is offering payment relief options to its customers affected by Hurricane Matthew. This broad outreach includes any Toyota Financial Services (TFS) or Lexus Financial Services (LFS) customer in the just-announced FEMA designated disaster areas.
https://pressroom.toyota.com/releases/tfs-offers-payment-relief-hurricane-matthew.htm
espnW and Toyota Honor 'Everyday Heroes' at 2016 The espnW Women + Sports Summit
Women + Sports Summit presented by Toyota, espnW and Toyota introduced the fourth class of "Everyday Heroes," an award that celebrates individuals making a difference for women and girls in their local communities through sports. Grants in the amount of $10,000 are provided to the organizations honored.
https://pressroom.toyota.com/releases/toyota-espnw-everyday-heroes-2016.htm
Toyota, NCFL Pioneer Family Literacy Initiative
NCFL and Toyota celebrate a 25 year partnership, which is unique between a corporation and a national non-profit, that has pioneered a two-generation model of education that simultaneously raises up the parent and the student so that they may, together, forge a path for success.
https://pressroom.toyota.com/releases/toyota-ncfl-25-year-partnership-family-literacy.htm
Toyota/Lexus Celebrates 16 Years of Environmental Media Awards Partnership at 26th Annual Ceremony
Toyota and Lexus are celebrating 16 years of partnership with EMA at the 26th annual Environmental Media Awards at Warner Bros. Studios in Burbank, Calif. on Saturday, October 22.
https://pressroom.toyota.com/releases/toyota-environmental-media-awards-2016.htm
Rally RAV4 Finishes Second in National Championship in First Attempt
An entire season of rally racing is a brutal test of man, woman, and machine.  This past weekend at the Lake Superior Performance Rally (LSPR), Ryan Millen, Christina Fate, and their capable Rally RAV4 secured a solid second place finish in the 2WD Class for the Rally America national championship.  It's a serious accomplishment considering their RAV4 had a stock engine and transmission, as it competed against cars with sequential racing boxes, big turbos, and radical modifications.  Millen also captured top honors, winning the prestigious Rally America Rookie of the Year award.
https://pressroom.toyota.com/releases/rally-rav4-second-national-championship-2016.htm
#iMfast: Leaving the Desk in the Dust
When it comes to developing parts and systems for tomorrow's cars and trucks, engineers at Toyota's North American R&D headquarters in Southeast Michigan spend a lot of time at their desks crunching data, working on CAD images and doing some of the less glamorous work that goes into making ever better cars. Some of that work, however, is far from ho-hum and far from the desk. For the past several years, Toyota Technical Center team members have exercised their engineering and driving skills by taking production Toyota vehicles and competing in regional SCCA and Rally America events. These competitions not only offer a nice break from the office, they also allow the team to test part design ideas and experiment in ways the confines of the lab and standard test track don't allow. Their current racer, a 2016 Corolla iM, is probably the best example.
https://pressroom.toyota.com/releases/toyota-technical-center-rally-team-2016-corolla-im.htm
Also worth noting…
Toyota Truck Owners are Most Faithful to Their Brand – According to a new analysis released by Edmunds.com, no brand commands better loyalty among truck owners than Toyota. Edmunds says "about 70 percent of owners who have traded in their Toyota pickups for another truck this year opted for yet another Toyota. The rate squeaks past loyalty rates for Chevy truck owners (69.5 percent) and Ram owners (68.1 percent). Toyota's strong loyalty is primarily attributed to its popular midsize Toyota Tacoma; Edmunds estimates that nearly 75 percent of Tacoma trade-ins this year have gone toward the purchase of another Tacoma."  https://www.edmunds.com/about/press/truck-loyalty-climbs-to-an-all-time-high-reports-edmundscom.html
Toyota to Start Sales of Fuel Cell Buses in Tokyo under the Toyota Brand in 2017 – Toyota Motor Corporation will begin to sell fuel cell buses (FC buses) under the Toyota brand from early 2017. Having already undergone repeated field tests for practical use, the Bureau of Transportation of the Tokyo Metropolitan Government plans to utilize two of these FC buses (model name: Toyota FC Bus) as fixed-route buses. Toyota plans to introduce over 100 FC buses mainly in the Tokyo area, ahead of the Tokyo 2020 Olympic and Paralympic Games. In view of this, the FC buses will be sold for the first time in Japan in early 2017, so as to help increase the level of understanding by the general public of the utilization of FC buses as a form of public transportation. https://newsroom.toyota.co.jp/en/detail/13965745/
Juho Hänninen named as TOYOTA GAZOO Racing WRC driver in 2017 – TOYOTA GAZOO Racing announced that Finnish driver Juho Hänninen and his co-driver Kaj Lindström will compete in the 2017 FIA World Rally Championship. https://newsroom.toyota.co.jp/en/detail/13925588/
Filed Under: Tundra News
Comments (7)