Landscaping with the 2016 Toyota Tundra TRD PRO
Tim Esterdahl | Aug 29, 2016 | Comments 6
The 2016 Toyota Tundra TRD PRO does a great job tackling the dirt trail and going hardcore through the desert. Yet, can it handle truck "duties" like landscaping? You bet. It handles it just as well as stock Tundra trucks and further makes the case this version is the Tundra you want.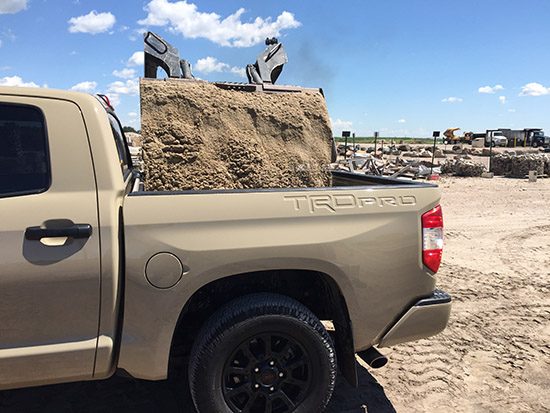 There is little doubt the TRD PRO is the Tundra model I like the best. From its improved ride quality thanks to the shocks, the styling and the exhaust, I'm just a fan of what Toyota is doing with this truck. However, I had a different job to throw at it recently – finishing our landscaping and building a sand box.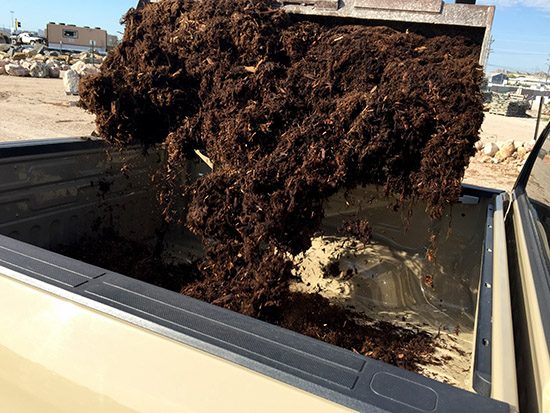 Taking the truck to the local Rock Pile for mulch and sand was a different experience for my average press loan. And it was fun to use the truck, as a truck. Novel idea I know.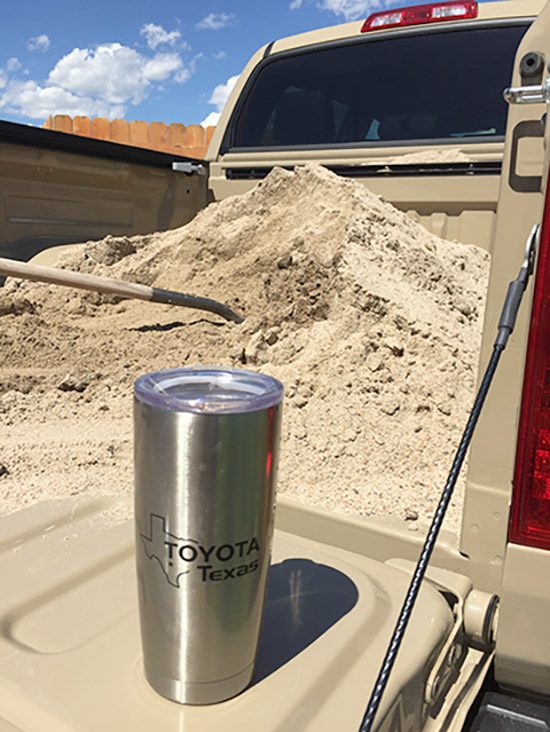 The prior week I had a long-bed Chevy Silverado which hauled in a lot of the mulch. It had an 8-foot bed, so it was an easy choice to get this project started. The goal was to remove the weedy area that the previous owners had ignored and put in thick mulch for the kids to play on. Also, I had built a sand box last year, but didn't get a chance to fill it with sand. The Tundra helped finish both with one small "item".
Ok, here's the deal. I overloaded the Tundra. Yep. I did it. I just didn't realize how heavy sand was and the skid steer operator kept dumping in more. Much to my surprise, the scale showed we had a ton of sand. Like literally and EXACTLY a ton, 2,000 lbs. This wouldn't be an issue, but the Tundra TRD PRO has a maximum payload of 1,240 lbs. Uhh… whoops!
How did it handle with that much weight? Actually, quite well. Sure, you could feel the weight in the bed, but off the line it was smooth and controlled with the 5.7L V8 more than capable of handling the weight. It stopped quite well too and never did I feel like the truck was pushing me forward. Fortunately, I only had a mile and half to go to my house and this only involved 2 turns and 2 stop lights. I did get up to 45 MPH without any concerns.
Filed Under: TundraHeadquarters.com
Comments (6)