Toyota/Lexus News August 19, 2016
Tim Esterdahl | Aug 22, 2016 | Comments 0
Here is the latest news from Toyota/Lexus.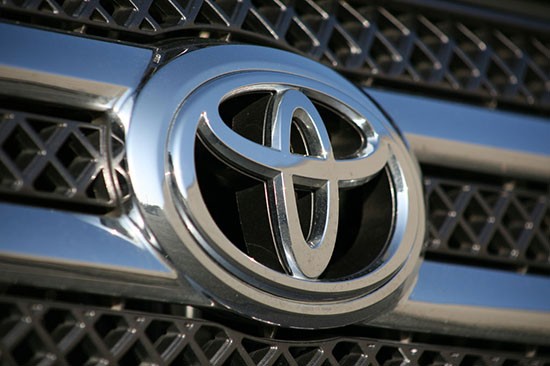 Lexus Taps Fashion Designer Zang Toi for Couture Auto Show Apparel
Lexus is proud to announce the Zang Toi Collection for Lexus, a partnership with globally renowned fashion designer Zang Toi, who will be creating an all-new wardrobe for Lexus auto show product specialists. The couture apparel will be debuted in September at the Miami Auto Show, with the press day looks debuting in January at the 2017 North American International Auto Show. The Collection will blend the worlds of high-fashion and luxury vehicles, drawing on the attention to detail and craftsmanship that is a signature of both the fashion designer and the car brand. Mr. Toi's collection will feature four custom looks, making Lexus the only brand on the auto show floor with a wardrobe created and handmade for each product specialist for a perfect look and fit. Refined craftsmanship will be conveyed through details such as hand pick stitching on jacket lapels, hand beading and embroidery on each garment.
https://pressroom.toyota.com/releases/lexus-taps-fashion-designer-zang-toi-for-couture-auto-show-apparel.htm
Tenth Annual Lexus Eco Challenge Launches with a Chance to Win $500,000
The Lexus Eco Challenge is now open for registration and students are invited to participate for a chance to win part of $500,000 in prizes and scholarships. In its tenth year, the program is an educational program and contest for students across the U.S. in grades 6-12 that inspires and empowers young people to learn about the environment and take action to improve it.  Lexus and Scholastic, the global children's publishing, education and media company, joined together to create this popular and successful STEM program. To learn more about the program visit: https://www.scholastic.com/lexus.
https://pressroom.toyota.com/releases/10th-annual-lexus-eco-challenge-2016.htm
Toyota Financial Services Offers Payment Relief to Customers Affected by Louisiana Flooding
Toyota Financial Services (TFS) announced it is offering payment relief options to its customers affected by the flooding in Louisiana. This broad outreach includes any Toyota Financial Services (TFS) or Lexus Financial Services (LFS) customer in the FEMA designated Louisiana disaster areas.
https://pressroom.toyota.com/releases/tfs-payment-relief-customers-louisiana-flooding.htm
Also worth noting…
Toyota tops list of greenest companies for clean energy revenue – Non-profit As You Sow and green media researchers Corporate Knights released the inaugural Carbon Clean 200TM, and Toyota tops the list of 200 companies. According to the study's publishers, the Clean200 "ranks the largest publicly listed companies worldwide by their total clean energy revenues as rated by Bloomberg New Energy Finance (BNEF)." View the complete report here: https://www.clean200.org
Filed Under: TundraHeadquarters.com
Comments (0)