Tamiya Toyota Tundra Conquers Snowy Landscape
Tim Esterdahl | Jul 10, 2012 | Comments 1
Surrounded by some beautiful wintry scenery, the Tamiya Toyota Tundra handles all the different terrain challenges thrown at it. Albeit, it handles everything it is capable of handling for the type of truck it is.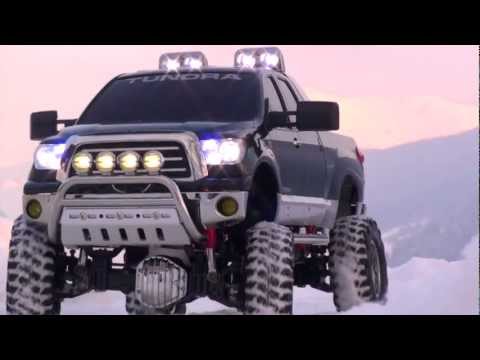 At what point did you figure out it was an RC car? While lifted Toyota Tundras that look like this do exist, this version is not the real deal. Yet, it is a quite impressive looking RC model. The truck comes from the model car maker Tamiya. The model car company says "Tamiya is regarded as the worlds' finest model hobby manufacturer and a leader in radio control (R/C RC) cars, trucks and tanks." And a quick look through their selection reveals it would be hard to argue with that claim.
While the truck is an RC car, the video overall is quite well done. The Youtube.com user Matteomeier, a 43-year-old from Switzerland, certainly knows a thing or two about filming. He has produced several videos of his high lift Toyota Tundra. Check out this summer video.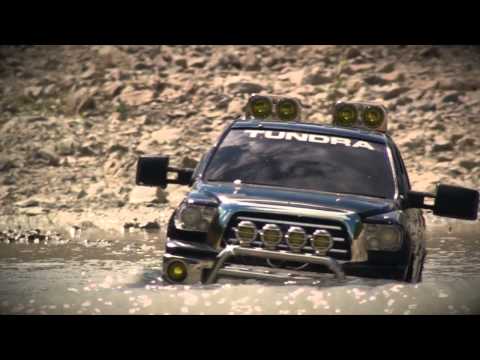 The Tamiya Toyota Tundra kit is decidedly for serious RC users since it retails for $754 on the Tamiya website. That is some serious dough.
The model features:
4×4
Lockable Diffs
3-Speed
Solid Axle
Powered by a type 540 motor
Wheelbase 12 1/4″
Chassis Length 17 1/4″
Body Length 18 1/4″ (Bumper to Bumper)
Distance from top of tire to top of wheel well 1 1/2″
Impressed? We were.
Related Post:
Filed Under: TundraHeadquarters.com
Comments (1)