Now on Tacomahq.com – 2017 Toyota Tacoma TRD Pro Pricing, 2018 Nissan Frontier Predictions, 2017 Chevy Colorado ZR2 Spied, 2019 Jeep Pickup Speculation
Tim Esterdahl | Aug 02, 2016 | Comments 0
The mid-size market has been exploding lately and with it so is the news. Don't miss a slew of articles on new and upcoming trucks over at Tacomahq.com including pricing for the 2017 Toyota Tacoma TRD Pro.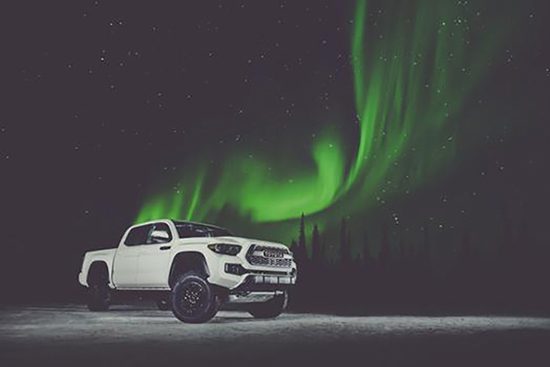 Here are some excerpts:
2017 Toyota Tacoma TRD Pro Pricing Revealed
Toyota has revealed pricing for the all-new 2017 Toyota Tacoma TRD Pro and it will start at $40,760 for a double-cab manual. The automatic will run just $2k more and starts at $42,760. This is quite the value compared to other stock off-road trucks like the new Ford Raptor which is expected to start at around $50k. With its more nimble size and slew of off-road gear, the 2017 Toyota Tacoma TRD Pro should be a great seller.
All-New 2018 Nissan Frontier Coming Soon – What to Expect
A recent AutoNews.com article suggested a new Nissan Frontier will be coming out soon. As a journalist who closely follows the industry, I would wager this truck will be revealed in January at the 2017 North American International Auto Show in Detroit, Michigan as a 2018 model. Here is what you can expect to see when the curtain is raised.
2017 Chevrolet Colorado ZR2 Spied – Debuts at 2016 LA Auto Show?
After much fanfare and acclaim, it looks like GM is turning a concept into a reality with the Chevy Colorado ZR2. This concept truck shook up the 2014 LA Auto Show and dominated much of the show's coverage. With the 2016 LA Auto Show coming in November, it is looking likely the ZR2 could shake things up once again.
2019 Jeep Pickup Spied – Will There Be A Diesel-Powered Rubicon Edition?
After years of speculation, a Jeep Pickup was recently spied testing in a crew cab configuration. With Jeep's legendary off-road prowess likely being added to this truck, it just may be a true off-road competitor to the Toyota Tacoma. Yet, will it really compete with the Tacoma's off-road capability?
Filed Under: Auto News
Comments (0)