No More Whiplash, Rear End Collisions – Super Bumper
Tim Esterdahl | Dec 13, 2012 | Comments 15
We have all been there. Sitting at a stoplight, hoping the vehicle behind us stops and spending far too much time staring at the rear-view window instead of the road ahead. We found this  seemingly, simple invention that just might changes things. They call it a Super Bumper.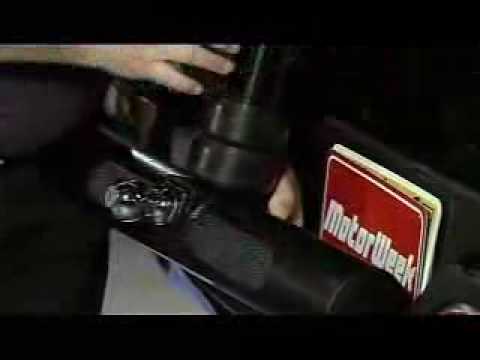 It is essentially a small, shock absorber that withstands the impact of the collision before it hits your vehicle. This device could save a ton of hassle and thousands of dollars in repair costs for your insurance company.
What also makes it cool is that you can buy the Super Bumper version that has a ball attached according to Superbumper.com. This means you don't need to remove it to use your hitch. The claim is that you can still all the things with your hitch that you could with just having a ball on the bumper.  Seems likely to us.
Or you could decide to just buy the basic Spare Bumper version which looks the same, just without the ball.
Plus, it is still a hitch step that allows for easy access into the bed. It really does seem to be a superior product over the basic hitch steps on the market.
Depending on how big you want it, the Super Bumper runs from $139.95-$229.95. The Spare Bumper runs from $119.95-$199.95.
Do you own one of these? What has been your experience?
Filed Under: Toyota Tundra Accessories
Comments (15)