Oil Quality Matters – Bulk Oil Locations Fail Standards More Often
Tim Esterdahl | Oct 30, 2013 | Comments 9
There are many reasons why changing your own oil is a good thing to do including, apparently, ensuring you are using better quality oil. A recent study says that one in five bulk oil samples fails to meet quality standards.
The American Petroleum Institute (API) conducts an annual testing survey of motor oil from a variety of sources and the results may surprise you. In a recently released study, it found that bulk oil dispensaries can have oil that isn't the same quality as what you would buy off the shelf. Bulk oil dispensaries are those found at commercial shops like oil change places and dealerships. In fact, API says that over the past 5 years it has tested 1,8000 motor oils and found nearly 20 percent of bulk oil samples fail to meet their standards.
API's standards for its "service symbol" include testing the SAE viscosity grade and whether it has "resource-conserving" properties in it.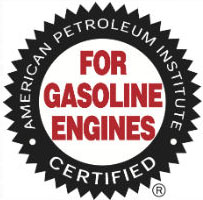 There is also a starburst certification mark which relates to the oil meeting "latest International Lubricant Specification Advisory Committee (ILSAC) standard. The ILSAC standards are developed by vehicle and engine manufacturers, oil and additive companies and industry trade associations such as API, ACC, ASTM and SAE. These oils provide engine protection while also delivering improved fuel economy and emission system protection."
"The Motor Oil Matters program reminds consumers about the importance of using quality motor oils in their cars and trucks," said Kevin Ferrick, API's Engine Oil Licensing and Certification System manger in a press release. "The Motor Oil Matters program also calls on certified oil change locations to go the extra step to verify the quality of the oil on invoices and receipts."
API has developed their own certification program and consumer website, www.MotorOilMatters.org.
While the study is interesting, there are two pieces that stand out for us. One, it shows that changing your own oil is, again, the better way to go. And two, it brings up a question on what API is trying to do. The entire messaging on their website site seems to be trying to get oil installers, marketers and distributors to be "MOM" certified at a cost of several thousand dollars. This makes us question their motives.
What do you think? Does the study reaffirm your reasoning for changing your own oil or is it a bunch of hogwash? Have you ever gotten a "bad" oil change?
Related Posts:
Filed Under: Auto News
Comments (9)