GMC Sierra Top Quality? JD Power Survey Inconsistent
Jason Lancaster | Jun 21, 2010 | Comments 22
Last week JD Power announced their 2010 Initial Quality Survey results, and top honors went to the Chevy Avalanche and the GMC Sierra (which were tied for first). Ford's F150 and the Nissan Frontier were close behind, ranking 3rd and 4th respectively.
The trouble is, there's no WAY that the GMC Sierra should have won anything.
How The JD Power Initial Quality Study Works
Every year between the months of November and February, JD Power surveys a large number of new vehicle owners and asks them if they've had any problems with their vehicle. The key phrase here is "any problems." Rather than limiting owners to reporting mechanical problems, JD Power includes consumer complaints about design and function in their survey results. If, for example, someone doesn't like the way the driver's seat adjusts, JD Power calls that a "problem" and it impacts a vehicle's quality rating.
Obviously, this can skew results. Vehicles that are suffering from negative publicity and/or a recall during the study period (like all Toyota vehiles) are likely to receive a lower initial quality rating. According to JD Power VP of Research David Sargent:
…the problems reported most often by Toyota owners were related to brake pedals, steering and floor mats–all of which were the subject of Toyota recalls
Because of the way that JD Power's study works, Forbes says that Detroit Has Toyota to Thank For a Quality Win, intimating that Detroit wouldn't have done so well were it not for the Toyota recall.
One other limitation of JD Power's initial quality study is that it doesn't account for discrepancies between identical vehicles. Take the GMC Sierra and the Chevy Silverado – both are manufactured side-by-side at GM's Fort Wayne assembly plant in Roanoke, Indiana. The trucks are nearly identical, and considering that they're built on the exact same assembly line, they should have identical quality…but they don't.
According to the JD Power quality break-down on PickupTrucks.com, GMC's Sierra 1500 had 81 problems per 100 vehicles. It's identical twin the Silverado 1500? 101 problems per 100 vehicles. While some have argued that the GMC is somehow "better" than the Silverado, there's absolutely no documentation to support this. When you go to the GMC dealer to order genuine GM replacement parts, they're identical to the parts you order at the Chevy dealer. If the labor and the parts are identical, then the trucks are identical…and the quality ratings should be too. Both trucks are slightly better than average in terms of initial quality, but still behind Ford and Nissan. The GMC should have won.
Ford Quality Keeps Improving, Ram 1500 Surprises
Ford's initial quality rating for 2010 was a slight improvement over 2009, and for that they deserve recognition. Last year, 88 problems per 100 vehicles was good enough to tie with Toyota for first place. This year, were it not for the high quality rating of the Avalanche, it's likely that Ford would have won again. Looking across all models, Ford's quality improvements have been excellent over the last few years, and the F150 is certainly a great truck (which is why we had no problem recommending it in our Tundra vs. F150 comparison).
The Ram 1500 showed a dramatic improvement in quality over last year, when it had 131 problems per 100 vehicles making it third worst 2009 truck in the study (second only to the Explorer SporTrac and the Chevy Colorado). This year, the Ram 1500 had only 98 problems per 100 vehicles – slightly better than the average of 108 problems per 100 vehicles. That's a nice improvement.
Tundra's Problems More Than Just Recalls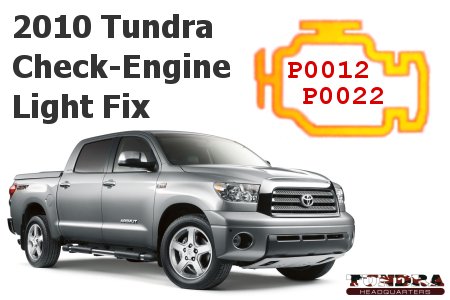 Unfortunately, there's strong evidence that the Tundra's build quality is sliding. While the Tundra's quality is still above average (even with the recall), the 2010 Tundra had 100 problems per 100 vehicles in the JD Power Study. It's certainly possible that the Tundra would have been #1 again were it not for the recall, but not as likely. 2010 Tundras had a somewhat common VVT-i issue that likely would have hurt quality ratings even if the recall hadn't happened.
While it's not as if Toyota quality has now transitioned to "poor," overall quality improvements at Ford, GM, and Chrysler-Fiat means that Toyota has got their work cut out for them.
Filed Under: Auto News
Comments (22)