GM's Washer Fluid Heaters "Fire Waiting To Happen"
Jason Lancaster | Jun 22, 2010 | Comments 28
I found an interesting video today via TheTruthAboutCars that needs to be shared. According to Canadian Mark Whinton of CarQuestions.ca, GM's recall of 1.5 million heated windshield washer units is URGENT.
[got a washer fluid heater unit] out of an 08′ Buick Enclave and took it apart…and discovered corrosion on the inside on that [power] contact. That's incredible. These things are an accident waiting to happen. If that [corrosion] migrates over to the ground contact, you could have a 40-50 amp sustained draw while the car is off…that is incredible. Did they have fires? My guess – absolutely they did. General Motors better get those cars in quick.
Whatever you may think about Mark – who doesn't seem to have anything at stake in this particular issue – you have to agree that what he says makes some sense while watching his videos (see below).
The question I have – did Toyota's recall fiasco prompt GM to take action sooner than they would have otherwise? Obviously, no one can know the answer to that question, and my sincere hope is that the answer is "no." Still, there is evidence of a conspiracy. The New York Times has found some emails that suggest GM knew this was a safety problem as early as 2007. While this likely nothing more than sour grapes from the now bankrupt supplier of these parts, it's definitely interesting.
You have to wonder if Toyota's experience of being eviscerated by press and politicians has made other automakers more proactive about safety recalls than they would have been otherwise.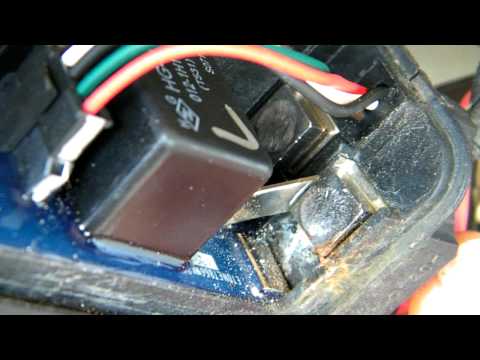 Toyota's Crisis Impacts Auto Industry
Certainly Toyota deserved criticism and public humiliation for their excessive corporate secrecy and documented attempts to weasel out of at least one safety recall. That behavior is inexcusable. Did Toyota deserve a record NHTSA fine? Most likely yes, despite the fact Toyota's fine amount was highly political. Will Toyota get their clocks cleaned in civil court by consumers and stockholders alike? Yes, and they probably deserve that as well.
However, it's clear that Toyota didn't deserve to have the U.S. Secretary of Transportation say "stop driving your Toyota." Toyota also doesn't deserve all sorts of uninformed speculation about their electronic throttle systems, despite the fact that all of these "experts" alleging throttle problems don't have ONE documented incident to support their claims.
However, undeserved or not, Toyota's misconduct has opened them up to a lot of undeserved criticism…it's sort of the American way. You can bet that execs at GM, Ford, Chrysler-Fiat, Nissan, Hyundai, Honda, and VW all recognize that what happened to Toyota can happen to them…and it's probable these people are being a lot more pro-active about recalls as a result.
Filed Under: Auto News
Comments (28)