New Fox Racing 2.5" Remote Reservoir Coil-Over Upgrade for BDS 7" Lift Kits
Jamie Alberico | Oct 12, 2012 | Comments 7
Fans of high clearance designs can now look forward to improved ride and performance with the Fox Racing 2.5" coil-over for 7" BDS suspension lift kits. Available as an upgrade for current BDS Tundra strut extension lift kits – or as a complete 7" performance suspension – the Fox Racing Coil-Overs are designed for 2007-2012 2WD and 4WD Tundras.
A coil-over system is one of the best ways to lift your Tundra, at least as far as performance and durability are concerned. If you lift your truck and don't install a new set of shocks and springs that adjust the ride to compensate for the new suspension geometry, you may notice that your Tundra's handling is "loose" up front.
This loose front end feeling is most noticeable while driving on extreme terrain, but you may feel it while driving on the street if your lift is big enough.
With a Fox Racing 2.5" Remote Reservoir Coil-Over added to your lift kit, your truck will ride more smoothly and perform better off-road.
The BDS kit with Fox coil-overs includes CNC machined steering knuckles that offer stock-like suspension geometry and handling. According to BDS, you'll get the high clearance look you love without sacrificing the Tundra's handling.
There's also that the outward facing Fox Racing logo on the face of the coil-over adds an aesthetic appeal – looks very beefy.
The Fox Racing 2.5" remote reservoir coil-overs feature:
Smooth-bore, clear coated, zinc plated allow body.
Black anodized 6061-T6 billet aluminum mounting components
7/8 hard chrome plated heat treated alloy steel shaft
High flow position design with specially formulated race oil
External reservoir separates shock oil from high-pressure nitrogen
Easy bolt on installation, coil spring preload set for proper ride height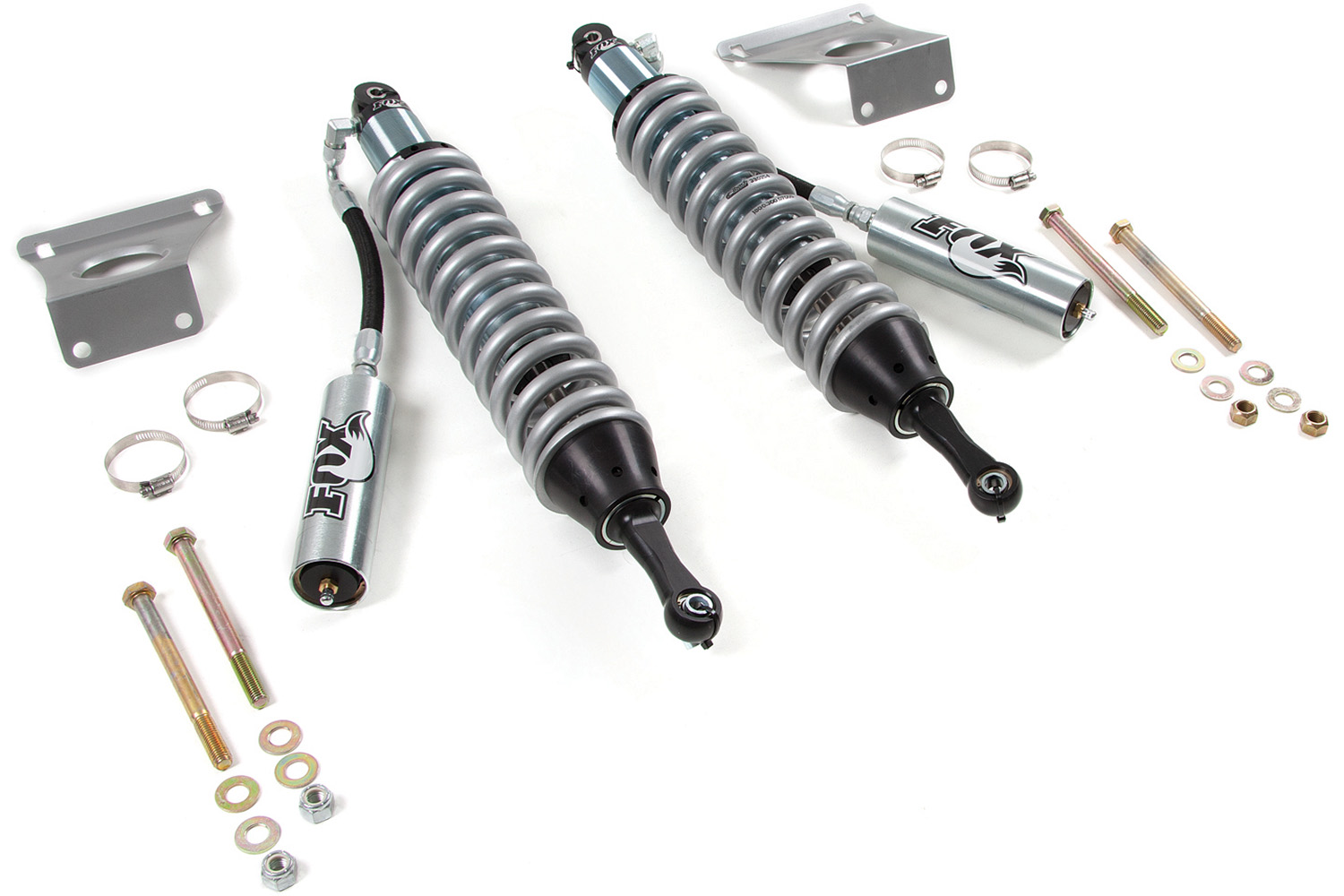 The complete BDS 7" performance system includes:
One 1/4" thick laser cut crossmembers tied together by a full width heavy duty skid plate to create a rigid, high clearance subframe
Differential drop brackets
Extended sway bar links
Stout CNC machined steering knuckles
Bump stop extensions
Read 4" block and u-bolt kit
Front Fox Racing 2.5" remote reservoir coil-overs
Rear Fox 2.0 performance shocks
All necessary hardware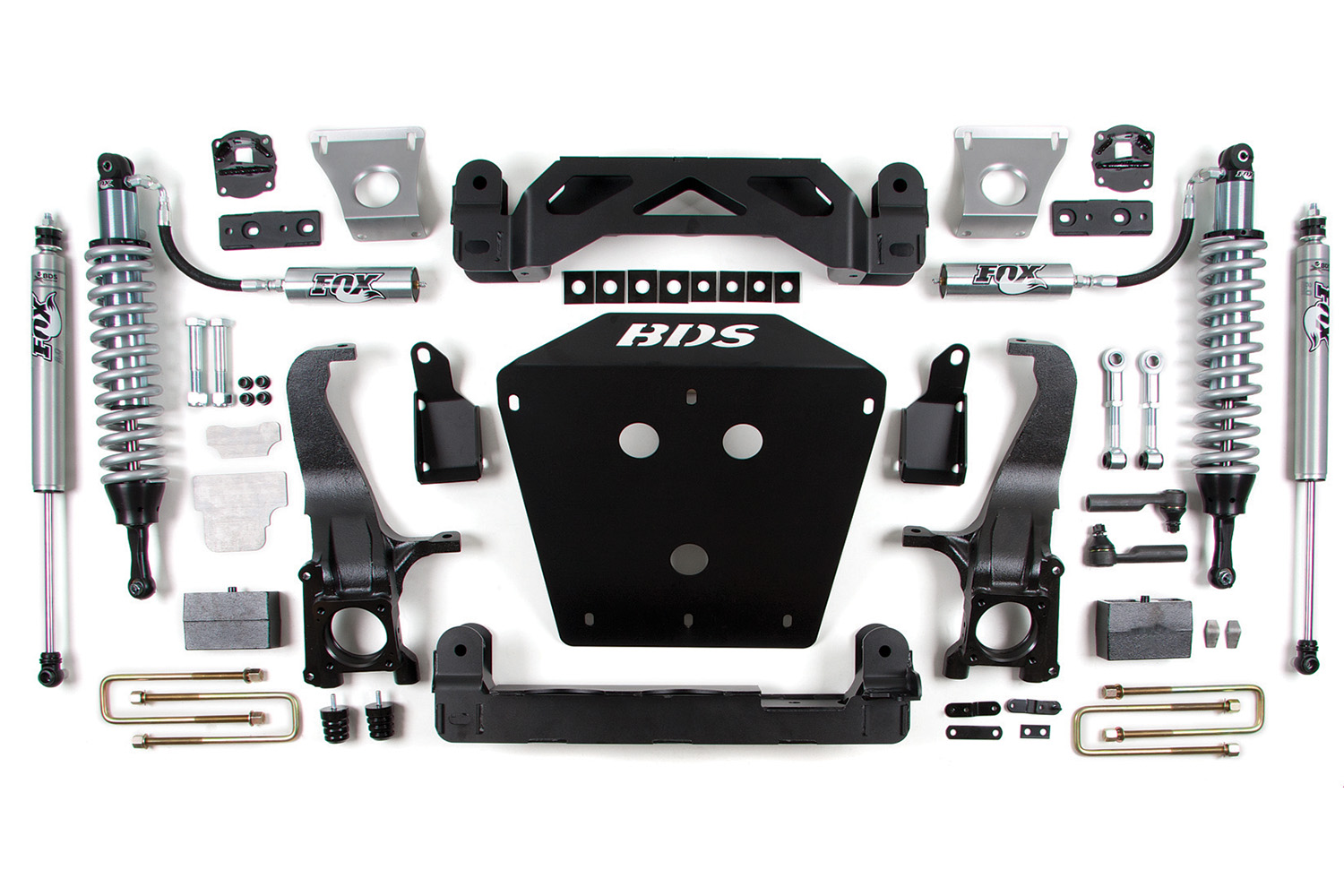 The BDS 7" Coil-Over Suspension Lift Kit starts at $3,500 for both 2WD and 4WD kits.
While we have yet to review the kit first hand, BDS promises that this new kit upgrade will improve overall capabilities. Seems perfectly reasonable to us.
Related Posts:
Filed Under: Toyota Tundra Accessories • Tundra Lift Kits
Comments (7)