All Known 2008 Toyota Tundra Problems
Tim Esterdahl | May 25, 2012 | Comments 87
Here is a hopefully helpful list of all the known 2008 Toyota Tundra Problems. We are still big fans of the truck, we just thought a reference guide would be handy.
Location of Oil Filter
Many people have stated that the location of the oil filter is "ridiculously stupid." It is under the skid plate. So, yes you have to remove the skid plate to replace the oil filter. It isn't terribly difficult to do, but it is one more step that seems needless.
Here is a good do-it-yourself guide on how to do it.
Air Injection Pump Problems
Many 2007-2010 Toyota Tundra owners have reported problems with either air injection pumps seizing or air injection valves in the intake manifold rusting so that they can't open or close any longer. While Toyota has come out with a special customer service program to warranty this problem, the warranty expires after 150k miles. Learn more about Tundra air injection problems here.
Radio
While we had hoped that Toyota would address the odd issues arising from the stock radio, it didn't get addressed. Dealers are still replacing them as they come in. Got an odd radio issue like turning on/off. Take it to a dealer.
Too-thin Tailgate Metal
Many Tundra owners report that their tailgates have bent or broken during loading. We know that Toyota agreed to fix or replace some tailgates, and we have a copy of a Toyota internal memo that acknowledges the issue…and also claims that the issue was fixed in 2007. However, some 2008 Tundra owners still report problems.
Trouble Heating Up Quickly
This was truly a strange one. It seems that Toyota decided that the truck was simply taking too long to heat up when it was cold outside. So, they issued a TSB to "correct" the problem. The fix is a simple software upgrade.
Bed Bounce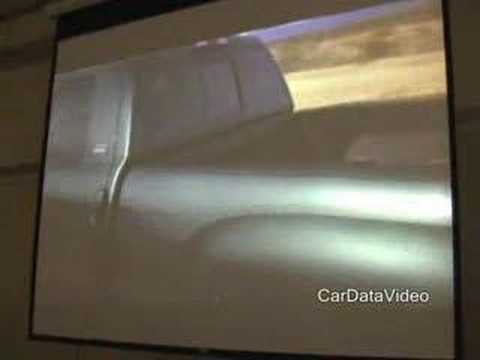 Unfortunately, the bed bounce issue didn't go away in 2008. There are a host of factors and opinions on why it happens. It is a very odd problem that occurs when driving over concrete expansion joints on highways between 55-60 mph and cause a nasty vibration. Interestingly, a reader of this site can up with a very plausible explanation to why it is occurring and that the shocks are to blame.
Paint Issues
Some Toyota Tundra trucks owners feel there is a paint issue with the truck. Specifically, the problem is defined as bubbles, orange peel, contaminants in the paint, discolorations or poor color matches, and plastic painted parts not matching the rest of the vehicle. There has been a petition circulated by upset owners to fix this issue. We haven't seen anything widespread that would indicate the size of this issue. Hopefully, this was just a weird occurrence.
Chrome Rust Issues on Lug Nuts, Wheels, and Bumpers
According to some 2007 and 2008 Tundra owners, small rust spots form on chrome bumpers and lug nuts. While rusting is quite common in certain areas of the U.S., it's relatively rare to see it on such a new vehicle. Toyota dealerships are prepared to remedy the issue. Dealers are allowed to replace parts showing rust on an individual basis at no cost to the consumer.
Rumble Strip Problem
Some 2008 Toyota Tundra owners have had an odd issue that has been dubbed the "rumble strip" problem. According to a post on PickupTrucks.com, this is when "the transmission randomly rough-shifts for several seconds, making the truck feel like it's riding on a roadside rumble strip. Hence, the problem has been given the informal name 'rumble strip' transmission issue." The issue is related to a torque converter and dealerships have been replacing the part. If you have this issue, contact your dealer.
Any problems you've had that aren't mentioned here? Tell us about them!
Search terms people used to find this page:
2008 toyota tundra problems
https://tundraheadquarters com/all-known-2008-toyota-tundra-problems/
https://tundraheadquarters com/all-known-2008-toyota-tundra-problems/#:~:text=Some 2008 Toyota Tundra owners on a roadside rumble strip
Filed Under: Tundra News • TundraHeadquarters.com
Comments (87)