2011 Supercharged Rock Warrior – Sand, Dirt Flat Drags Racer
Tim Esterdahl | Feb 21, 2014 | Comments 3
People say that nobody uses trucks like they should anymore. Who cares when you are having this much fun in the dirt! TundraHeadquarters reader Dean sent us a picture of his truck, his race results and a video. If you haven't seen mud/dirt/sand flat drag racing, grab the popcorn, it is entertaining!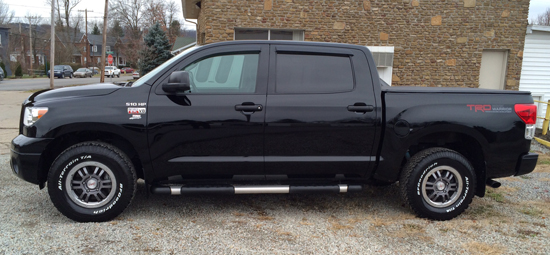 Dean says that his 2011 Rock Warrior has ran the "flat drags at Challenge in the Hills. I ran my truck in this event  last year with the BFG stock tires. You can see why a person would need 4 wheel drive and aggressive tread. The event broke vehicles down into three classes (street 6+ seconds, modified 4-6 seconds and super modified <4 seconds).
The truck was the number one street qualifier with a 6.0 run in 2-4″ of mud. I'll be running paddle tires next year and fully expect to be in the modified class with blown sand rails."
How did he get so fast? With modifications of course, (and some addons  that make a lot of sense) like:
TRD Supercharger
TRD dual exhaust
Trifecta folding bed cover
Weather tech window visors and floor mats
Mobile 1 full synthetic
stainless step boards
What is mud flat drag racing? Here is a video that should bring you up to speed.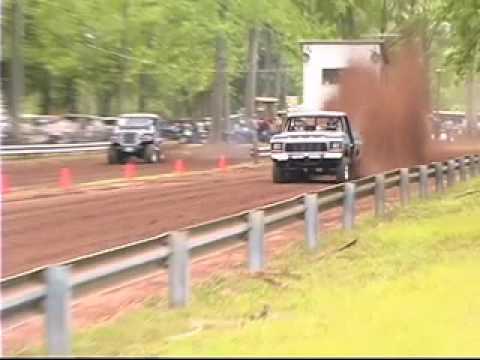 Dean says that besides running the mud flat drags, he uses it as a hunting truck.
With his driving habits and the discussions on this site, I asked him about adding an eLocker to his truck. "I have had it in some serious steep off-road country where an ARB Air Locker would be nice."
What do you think? This kind of drag racing seems pretty fun to us and Dean's truck looks well equipped for the task!
Related Posts:
Filed Under: TundraHeadquarters.com
Comments (3)