1963 International C1200 Update
Tim Esterdahl | Mar 03, 2016 | Comments 5
I've been asked repeatedly about my old 1963 International C1200 and what I've been up to with it. I thought I'd give an update.

It has actually been a busy last few months with it as I am working on many different projects. First up was fixing the oil leak via the valve cover gasket.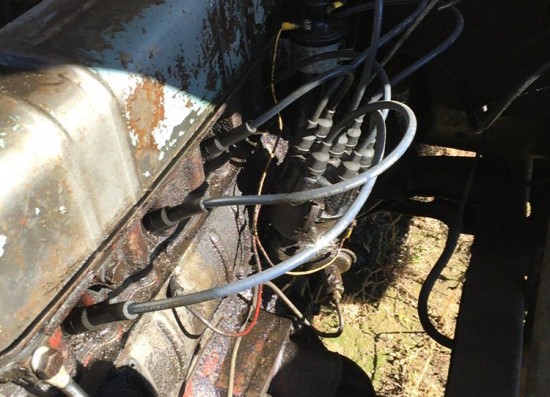 I bought a new gasket and cleaned the heck out of the valve cover. I also thought what the heck and painted the valve cover! At Autozone, the color options were a little limited and I went with blue for no other reason than my favorite color is blue and I thought it would look good. I think it turned out great actually and the valve cover looks a million times better.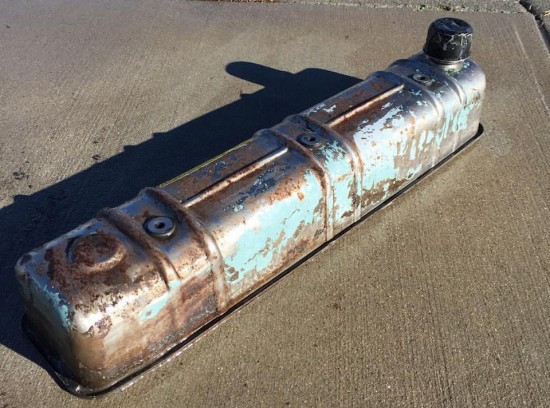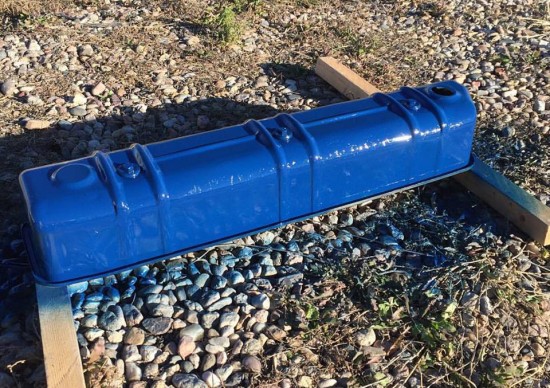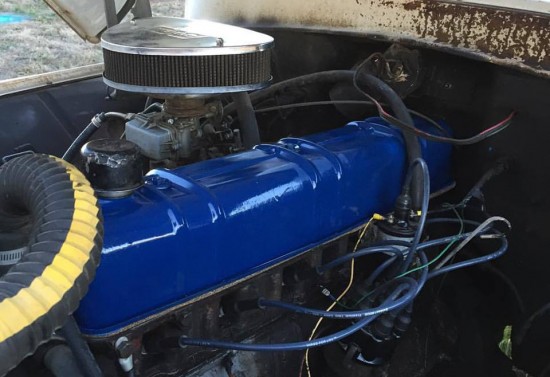 Next up was the seat. The old seat had a spring coming out of it and was in terrible shape. I took the seat into a local upholstery shop and six months later (yes, 6!), I got the seat back. I'm still stunned at how well the interior cleaned up with just the seat. As the weather changes, I have a plan to pull it back out and clean the interior as well as possibly paint the floor. I think this will really clean it up.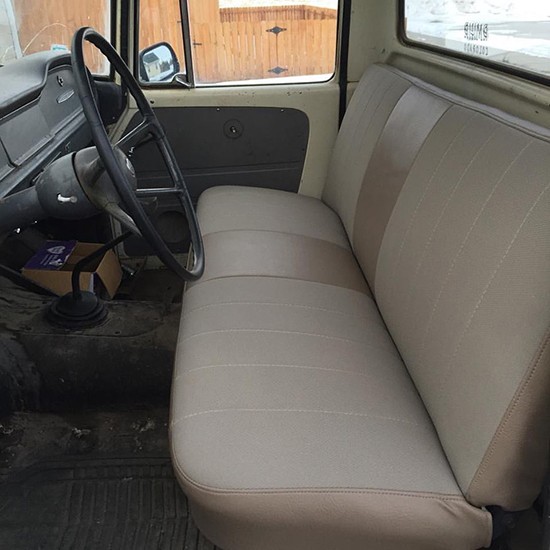 Oh and did I tell you how I got the seat out? My neighbor has a 1967 International and he has room behind his seat for storage. Thinking mine may have the same, I pulled on the seat. To my surprise, it pulled free with no issues. In fact, it was too easy. The seat was never bolted down! The bolt holes in the seat rails look like they haven't been used in years.
With the seat and oil leak fixed, I went to work on getting it running better. I have cleaned the gas pump, replaced the gas line and an inline gas filter from the pump to the carburetor. I also replaced the old battery and battery lines. Finally, I fixed an issue with the carburetor not being able to open and close due to an errant bolt from the c-ring holding the air filter down blocking it. I loosened the c-clamp and moved it to free up the carburetor (pretty simple and I don't understand how someone knowingly hooked it up that way).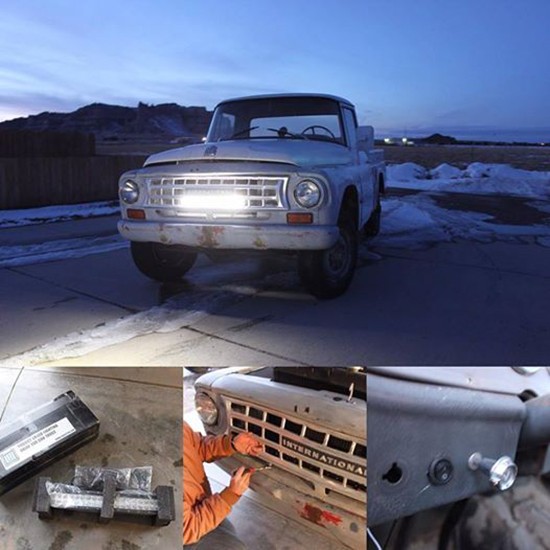 Also, I was given a Project LM LED light bar to review. I told them all I had was my 1963 International and they didn't care. So, I installed it! You can find my whole review of the install on the eBay Motors Blog. I think that also turned out pretty cool and yes, haters are going to hate on it. But, the front lights don't currently work, so it is useful as well!
Finally, I plan on working on getting it to turnover better and with less effort. I still have to pour some gas in the carburetor to prime it and I think all I need to do is get a new choke cable hooked up (the old one was detached and laying in the engine bay). Then, I can manage the choke from inside the cabin which should take care of that problem. Oh and I bought new door pins to help straighten out the doors back to original and help them close easier.
The BIG news of this whole post is… well… I am going to sell this truck. Ok. Ok. Here is the deal. I was given a 1962 Chevy C-10 for a late X-mas present from the family. It is grandpa's old truck and the family wants me to have it and bring it back to life with the stipulation I can never get rid of it.
Here is the new truck at the farm. I can't get it until spring with the dirt roads being all muddy getting out there and back: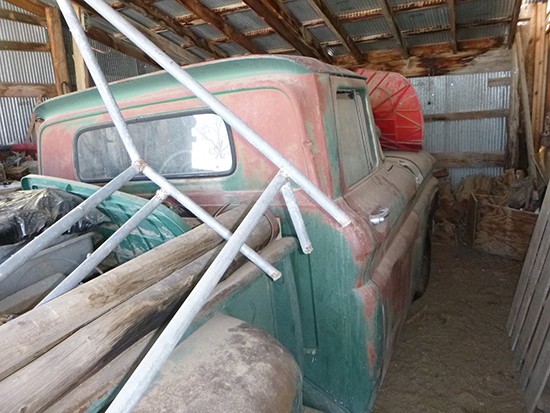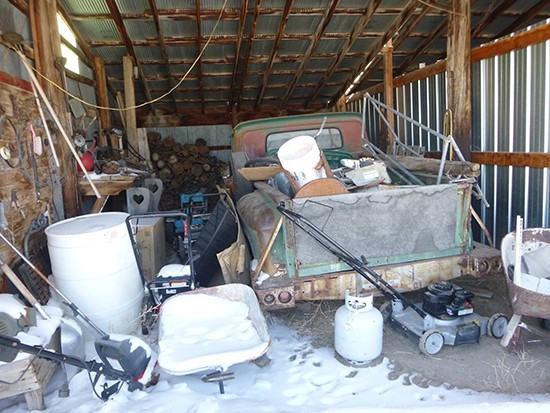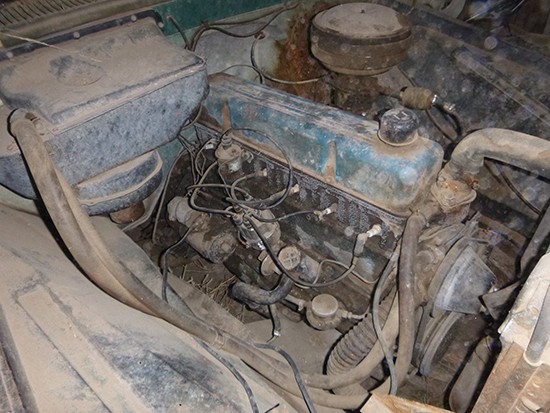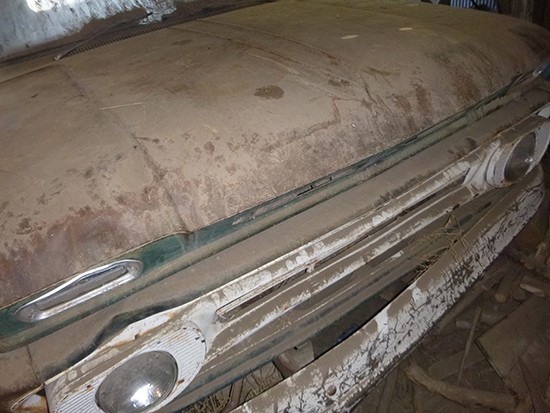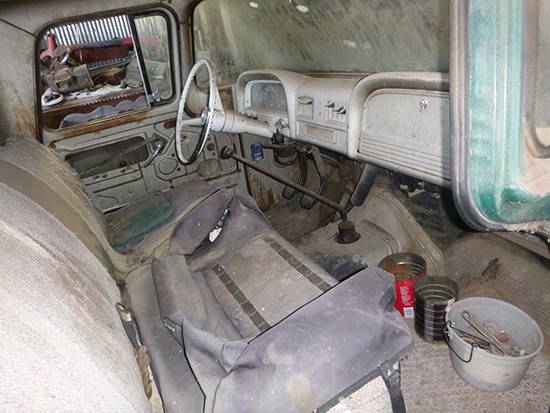 Also, while doing a story for TruckTrend on an old Cummins engine in South Dakota (really cool piece, check it out here), I found a 1940s or 50s GMC truck with all the body pieces. I plan on buying it from the owner (from the article) and that means I'll have 2 classic trucks – one from the family to keep running and one to turn into whatever I want. Sadly, three is a crowd and the International is going to go.
Sadly, I didn't get any pictures of the 40s or 50s GMC. However, this is my plan: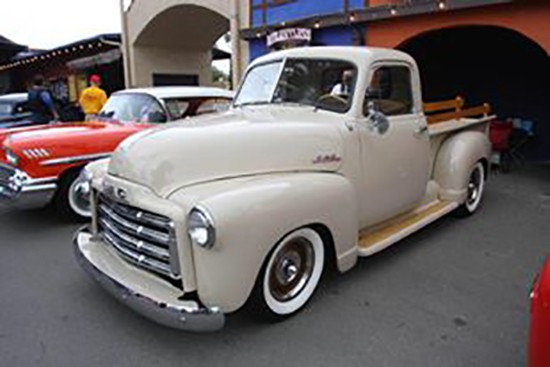 I'm offering it up for $2,500 – basically what I have into it – and have 1 possible buyer lined up already. If anyone is interested leave a comment or email me.
That's the big news. Thanks for reading.
Filed Under: TundraHeadquarters.com
Comments (5)