Best Toyota Tundra Burn Out Videos
Benjamin | Feb 25, 2011 | Comments 9
Once the Toyota Tundra gained a 5.7-liter V8 engine with nearly 400 horsepower on tap, it didn't take a crystal ball to predict that pretty soon YouTube would be filling up with tire-melting shenanigans caught on amateur video. Burnouts are fun – especially if it's not your tires going up in smoke – and the Tundra has more than its fair share of cool brakestands and donuts preserved for the ages by camcorders across the country.
Let's take a look at some of the best Tundra burnout videos available on YouTube.
I'm not exactly sure why this video as such a grainy, 1970's home movie feel to it, but one thing is for certain: this stock Tundra generates more smoke than a Motley Crue concert with the throttle pinned. Caution: language gets a little rough towards the end.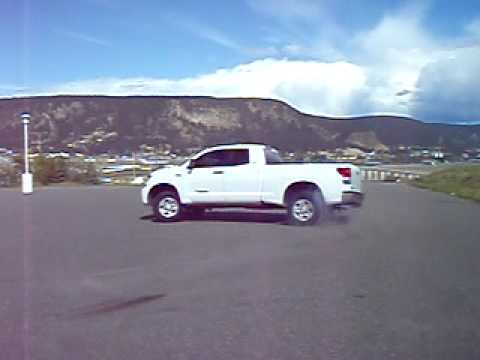 Adding a TRD supercharger to the mix not only dials up the power, it reduces your resistance to acting like a hooligan behind the wheel, as this video from the folks at Panama City Toyota clearly demonstrates.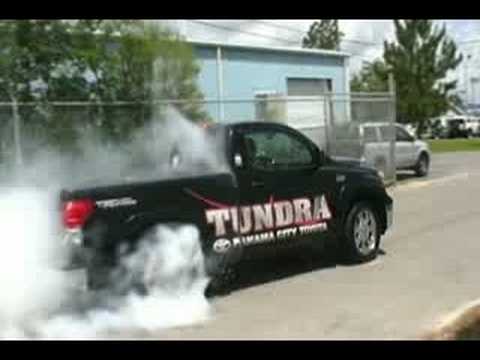 According to the description provided for this video, the first thing you do after getting your Tundra back from the body shop after an accident is light up the tires. Well, if insurance is going to replace those too, then why not?

A nice dragster-style burnout on a long, empty stretch of road. This is a classic, almost cinematic example of tire-shredding fun.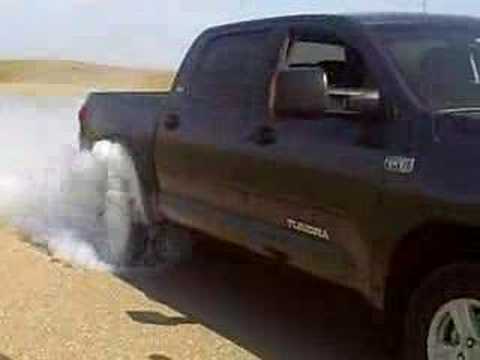 This next video is a bit confusing – is that bleach on the ground? Sand? Some other type of burnout accelerant? Should anyone in the audience really be breathing in those fumes? To be fair, if I was at an auto show and this was one of the activities I could partake in, I would slide behind the wheel without complaint.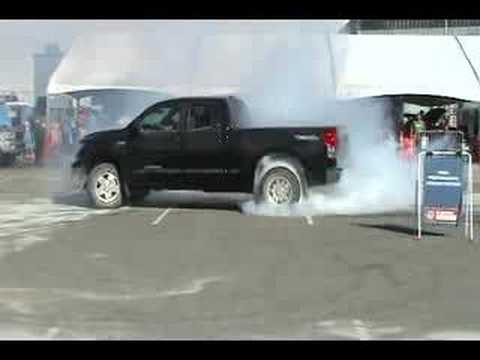 What celebration of burnout videos would be complete without at least one failed attempt? Note to the guys in this video – you are doing it wrong.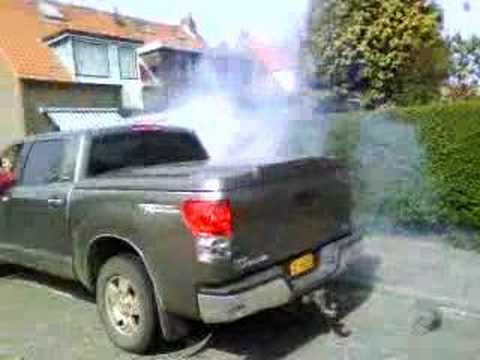 Filed Under: Tundra Videos
Comments (9)