Toyota/Lexus News Week of November 18, 2016
Tim Esterdahl | Nov 18, 2016 | Comments 1
Here is the latest news from Toyota/Lexus.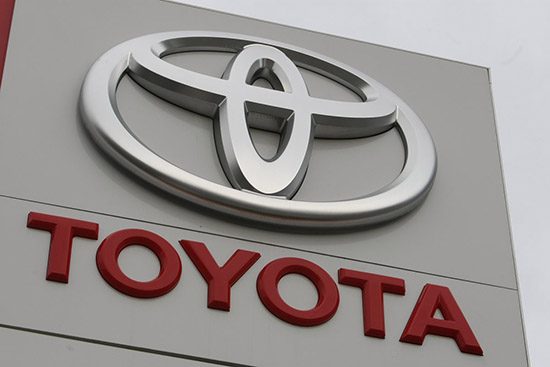 The New Hotness: 2018 C-HR Ushers In an Exciting Chapter of Toyota Style, Versatility and Performance
An exciting next chapter in Toyota's storied North American product history has been revealed under the lights of the Los Angeles Convention Center. Stylish, athletic, and tech-filled, the all-new 2018 Toyota C-HR – or, Coupe High-Rider – represents a leap forward in design, manufacturing, and engineering for Toyota. When it arrives at dealerships next spring, the C-HR will serve as a solid springboard of excitement, adventure, and pride for its fashion-forward, trendsetting owners. Last year at the Los Angeles Auto Show, Scion debuted its stunning C-HR Concept. That well-received design study set the stage for the Toyota C-HR, which, nearly to the tee, carries on the concept's avant-garde physique; modern, comfortable cabin; and bold, outgoing character.
https://pressroom.toyota.com/releases/2016-laas-2018-toyota-c-hr-hotness.htm
Lexus Serves Up the Sriracha IS: Making a Hot Car Spicy
To celebrate the launch of the 2017 Lexus IS sports sedan, Lexus created a bolder, spicier customized version of the original: the Lexus Sriracha IS. By joining forces with the authentic, beloved sauce made by Huy Fong Foods, Lexus turns up the heat with custom auto detailing, foodie finishes and an arsenal of Sriracha within easy reach for emergency situations. The specially modified vehicle will be on display at The Los Angeles Auto Show from Nov. 18–27 at the Los Angeles Convention Center.
https://pressroom.toyota.com/releases/lexus-is-sriracha-la-auto-show.htm
2017 Toyota Prius Prime Takes Top Honors for Electric/Hybrid Category at Kelley Blue Book Best Buy Awards; All-New Prius Prime Among 12 Category Winners at Prestigious Annual Awards
The 2017 Toyota Prius Prime was named the Electric/Hybrid Best Buy of 2017 in Kelley Blue Book's annual awards honoring best new-vehicle choices available in the U.S. market. Of more than 300 new-car models available for 2017, Kelley Blue Book's expert editors narrowed the field to 12 major vehicle categories evaluating the finalists head-to-head to ultimately determine the winners. The awards are the culmination of a year-long evaluation of nearly every new vehicle available in America.
https://pressroom.toyota.com/releases/toyota-prius-prime-kbb-best-buy-nov15.htm
Toyota Breaks Ground in Guanajuato
During a ceremony in Apaseo el Grande Toyota celebrated the groundbreaking of Toyota Motor Manufacturing de Guanajuato (TMMGT), its fifteenth manufacturing plant in North America. TMMGT will produce Corolla, the top selling car in the world, beginning in 2019, and will employ approximately 2,000 team members from the Bajío region. With an annual vehicle capacity of 200,000 units per year and a one-billion-dollar investment, TMMGT will serve as the model of manufacturing for Toyota thanks in part to it design built on the anticipated Toyota New Global Architecture (TNGA). TNGA will serve as a catalyst for building more models on common platforms, making intelligent use of common parts, and fully leveraging Toyota's supply chain.
https://pressroom.toyota.com/releases/toyota-breaks-ground-guanajuato.htm
Toyota Explores Heavy-Duty Hydrogen Fuel Cell Application
Toyota has long maintained that hydrogen fuel cell technology could be a zero emission solution across a broad spectrum of vehicle types. The scalability of this technology is enabling the automaker to explore a semi-trailer truck application for a California-based feasibility study. The Toyota Mirai will continue to provide a zero emission driving solution for global customers; a heavy-duty truck sized fuel cell vehicle creates a potential zero-emission freight transportation solution for the future. Additional details on the study, and the continued evolution of a hydrogen society, will be announced in the coming months.
https://pressroom.toyota.com/releases/toyota-heavy-duty-hydrogen-fuel-cell-truck-study.htm
Lexus Encourages Customers to Wish Big This Holiday Season
Lexus is launching a new integrated marketing campaign for its annual "December to Remember" Sales Event that offers a clever look at family togetherness. Anchored by five general market commercials plus two adaptations for multicultural media, the ads aim to rekindle adults' love for the holidays and encourages customers to embrace the childlike sense of wonder that accompanies the season. 
https://pressroom.toyota.com/releases/lexus-encourages-customers-wish-big-this-holiday-season.htm
Toyota Opportunity Exchange: Matchmaking for Diverse Suppliers
Hundreds of Tier I suppliers occupied the trade show floor at Toyota's annual Opportunity Exchange looking to make connections with women and minority-owned businesses.
https://pressroom.toyota.com/releases/toyota-oe-diverse-suppliers-2016.htm
Also worth noting…
Toyota to Establish In-house Venture Company for EV Development – Toyota Motor Corporation (TMC) has decided to establish an in-house venture company responsible for developing electric vehicles (EVs). The venture company, which will be a virtual organization consisting of four persons―one each from Toyota Industries Corporation, Aisin Seiki Co., Ltd., Denso Corporation and TMC―and which will be independent of other internal structural organizations, is set to launch in December 2016. https://newsroom.toyota.co.jp/en/detail/14281296/
Filed Under: TundraHeadquarters.com
Comments (1)