Toyota Settles Rust Suit for $3.4 B – Tacoma, Tundra Trucks Affected
Tim Esterdahl | Nov 14, 2016 | Comments 19
A class-action suit surrounding premature rusting on 2005-10 Toyota Tacoma, 2007-08 Tundra and 2005-08 Sequoias was recently settled with Toyota agreeing to $3.4 billion.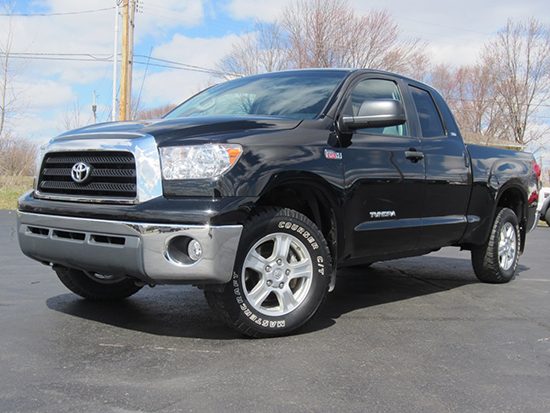 The case, settled after years of ongoing consumer complaints and months of negotiation, is still subject to court approval. The settlement, filed in U.S. District Court in Los Angeles this week, was first reported by the Detroit Free News
Once approved, owners will have their vehicles inspected and repairs estimated to range from the $90 inspection to upwards of a $15,000 frame replacement will be offered. The agreement covers an estimated 1.5 million vehicles.
"We want our customers to have a great ownership experience, so we are pleased to resolve this litigation in a way that benefits them and demonstrates that we stand behind the quality and reliability of our vehicles," Toyota said, according to the Wall Street Journal.
The deal also sets aside up to $9.9 million for attorneys' fees and expenses. There is also another $1.75 to $2.5 million being set aside by Toyota to notify potential owners through letters, publication notices and internet campaigns.
Consumer attorneys', who combined a 2014 consumer lawsuit in Arkansas with litigation in California, called the settlement "the result of hard-fought litigation" and a "complete and total success" for affected drivers. Toyota said while it "disputes and contests the allegations in these class action lawsuits" that the deal "represents a reasonable and fair way to end the controversy." (both quotes from the Wall Street Journal article.)
The controversy has been brewing for years and we have covered it extensively.
As part of the settlement Toyota doesn't admit to any wrongdoing.
Frankly, in our view, Toyota is probably thrilled to have settled and is more than ready to move on. For their sake, we hope the Toyota engineers have figured this out on the new trucks and the rust issue will be done once and for all.
Filed Under: Auto News
Comments (19)