Toyota/Lexus News Week Ending Dec. 9
Tim Esterdahl | Dec 12, 2016 | Comments 0
Here is the latest Toyota/Lexus news.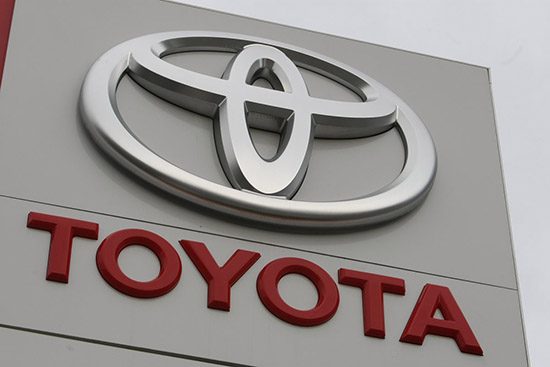 The Lexus LC: A Dynamic Luxury Coupe in Every Aspect
The introduction of the new LC performance coupe is a significant illustration of Lexus' dedication to create cars with exciting, emotional designs and exhilarating performance.
https://pressroom.toyota.com/releases/2017-lexus-lc-lc-500h-dec8.htm
New Lexus LS Flagship Sedan to Make Global Debut at the 2017 NAIAS
Lexus announced that the all-new, fifth-generation LS flagship sedan will make its world debut at the 2017 North American International Auto Show next month.
https://pressroom.toyota.com/releases/new-lexus-ls-flagship-sedan-to-debut-2017-naias.htm
Toyota Leads the Industry with the Most IIHS 2017 'Top Safety Pick+' Awards
For the third year in a row, Toyota has topped the Insurance Institute for Highway Safety's (IIHS) annual list of safety awards. Twelve Toyota and Lexus vehicles won IIHS awards in 2017, with nine receiving its highest award, the TOP SAFETY PICK+, the most of any manufacturer.
https://pressroom.toyota.com/releases/toyota-leads-industry-iihs-top-safety-picks.htm
Toyota Develops TNGA-based Powertrain Units for Smooth, Responsive, 'As Desired' Driving
Toyota Motor Corporation, in pursuit of superb driving and environmental performance, and based on the Toyota New Global Architecture (TNGA) structural reform for making ever-better cars, has developed advanced engines and transmissions and further evolved its hybrid systems. Toyota intends to deploy these new powertrain units in a rapidly broadening range of vehicle models, starting in 2017.
https://pressroom.toyota.com/releases/toyota-tnga-powertrain-responsive-driving.htm
Features of Toyota's New Powertrain: https://newsroom.toyota.co.jp/en/powertrain/feature/
RC F is a Track-Tuned Road Scholar with a Graduate Degree from Nürburgring U
Track breeding meets road refinement with the Lexus RC F. This bold sports coupe looks like it could devour the road through its F-enhanced version of the Lexus spindle grille, and with a 467 horsepower, 5.0-liter naturally aspirated V8, it possibly could. For 2017, RC F handling performance is further refined with an all-new Linear Adaptive Variable Suspension (AVS). Also new, the RC F features Scout® GPS Link. With the app on the driver's paired phone, navigation maps and turn-by-turn directions appear on the vehicle's central display screen.
https://pressroom.toyota.com/releases/2017-lexus-rc-f-track-breeding-meets-road-refinement.htm
Lexus Unveils LED-Covered LIT IS with Premiere of Dua Lipa's "Be the One" Music Video
To highlight the impressive styling of the new 2017 IS, Lexus today unveiled a custom vehicle wrapped in 41,999 programmable LEDs that turn the car into a screen capable of broadcasting dynamic graphics and videos. The car, which is designed to send a bold signal, is featured in UK chart-topping artist Dua Lipa's new music video for her hit song "Be the One." The first-of-its-kind collaboration pairs Dua Lipa's powerful vocals with an ethereal storyline, featuring the vehicle as a character and visual anchor in a story that also casts actor Ansel Elgort ("Divergent"; "The Fault in Our Stars") as Dua's former love.
https://pressroom.toyota.com/releases/lexus-unveils-led-covered-lit-is-premier-dua-lipa-music-video.htm
Filed Under: Auto News
Comments (0)