Toyota/Lexus News Week of December 2, 2016
Tim Esterdahl | Dec 02, 2016 | Comments 2
Here is the latest Toyota/Lexus news.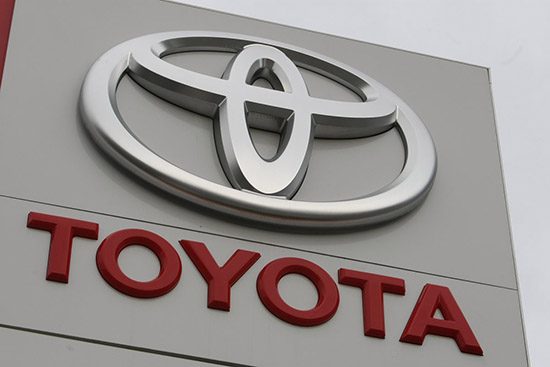 Toyota Motor Sales Reports November 2016 Sales
Toyota Motor Sales (TMS), U.S.A., Inc., reported November 2016 sales of 197,645 units, an increase of 4.3 percent from November 2015 on a volume basis. With two more selling days in November 2016 compared than November 2015, sales were down 4.1 percent on a daily selling rate (DSR) basis. Toyota Division posted November sales of 168,595 units, up 5.3 percent on a volume basis and down 3.2 on a DSR basis. Lexus posted November sales of 29,050 units, down 1 percent on a volume basis and 8.9 percent on a DSR basis.
Press Release: https://pressroom.toyota.com/releases/toyota-lexus-november-2016-sales.htm
Sales Chart: https://pressroom.toyota.com/article_display.cfm?article_id=5846
2018 Toyota Camry Teased
The all-new 2018 Toyota Camry takes Detroit at the North American International Auto Show.
https://pressroom.toyota.com/releases/2017-detroit-auto-show-toyota-camry-reveal.htm
Toyota Develops World's First Behavior Observation Method for Lithium Ions in Electrolyte
Toyota Motor Corporation has developed the world's first method for observing the behavior of lithium ions (Li-ions) in an electrolyte when a Li-ion battery charges and discharges. By using this method, it is possible to observe in real-time, the deviation of Li-ions, one of the causes of deterioration in the performance of Li-ion batteries. Toyota believes that this will provide essential guidelines for R&D that aims to improve the performance and durability of batteries, which would lead to longer battery life, as well as longer driving ranges for plug-in hybrid vehicles (PHVs) and electric vehicles (EVs).
https://pressroom.toyota.com/releases/toyota-research-breakthrough-longer-battery-life-lithium-ions.htm
Filed Under: TundraHeadquarters.com
Comments (2)