Toyota/Lexus News Recap June 10, 2016
Tim Esterdahl | Jun 10, 2016 | Comments 0
Here is your weekly Toyota/Lexus news recap for June 10, 2016.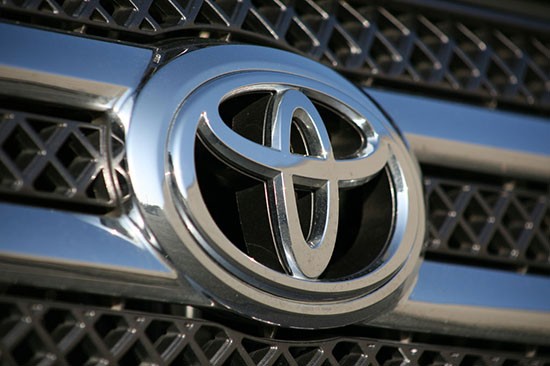 Toyota Motor Manufacturing Kentucky Celebrates 30th Anniversary
It started with an announcement in December 1985. Today it is a bustling operation that employs 8,000 people, sprawls 169 football fields (that's just the building!) and represents a $6 billion (and growing) investment. Annual production at Toyota Motor Manufacturing, Kentucky, Inc. (TMMK) can top 550,000 vehicles and 600,000 engines. The vehicles manufactured in Georgetown have some of the highest locally-based content, up to 75 percent, including the Camry. The plant also produces the prestigious Lexus brand, after opening an all-new line in 2015. Upcoming advancements will help prepare the 30-year old plant for the next 30 years of car-building… and beyond.
https://pressroom.toyota.com/releases/toyota-kentucky-30th-anniversary.htm
Toyota Tagged to Receive Keystone Leadership in Environment Award
Toyota North American manufacturing plants share space with all creatures great and small – from the furry to the feathered. And a main mission for the automaker is to keep those critters content. From building woodland duck nesting boxes to planting pollinator gardens to managing feral hog populations, Toyota team members work diligently to ensure wildlife around the plants flourish. The co-habitat collaborations are as varied as a vehicle line-up, and now, species beyond birds, beavers and butterflies are beginning to notice. Toyota Motor North America, jointly with Wildlife Habitat Council and GM, was honored with the Keystone Leadership in Environment Award at the 23rd annual Keystone Policy Center awards dinner. Both automakers partnered with the Wildlife Habitat Council to expand wildlife habitat, support pollinator health and enhance biodiversity at manufacturing locations.
https://pressroom.toyota.com/releases/toyota-keystone-leadership-evironment-award.htm
New Toyota Campus in Plano Will Get 25 Percent of Power from the Sun
It might not be the sunshine state, but Texas gets its fair share of sun.  And when Toyota moves into its new North American headquarters next year, the automaker plans to "catch a ray." Enter Toyota's Plano solar power system. The approximately 7.75-megawatt system will be the largest corporate office on-site solar installation among non-utility companies in the state of Texas. In total, the system is expected to provide approximately 25 percent of the power needed for the new headquarters campus. This installation is just one example of Toyota's environmental efforts to achieve the goal of USGBC Platinum LEED Certification for the state-of-the-art campus.   Current plans call for the system to be completed in phases. Phase one will cover two parking structures – approximately 2.45 megawatts per garage – and comes online by August 2017. The final installation, located on a third parking structure, is slated for December 2017 and will produce about 2.83 megawatts.
https://pressroom.toyota.com/releases/toyota-plano-solar-texas-headquarters.htm
Toyota Announces Pricing for the 2017 Camry
The Toyota Camry mid-size sedan has a formula for success that combines roominess, comfort, quality, safety and performance.  As the best-selling car in America, 14 years and counting, perhaps the most important factor in the Camry success story is VALUE. The MSRP for the 2017 Camry will range from $23,070 for the efficient LE four-cylinder grade to $31,370 for the premium XSE V6.  The MSRP for the Camry Hybrid will range from $26,790 for the base LE grade to $30,140 for the premium XLE.  The MSRP for the 2017 Camry and Camry Hybrid does not include the delivery, processing, and handling (DPH) fee of $835.  The DPH fee for vehicles distributed by Southeast Toyota (SET) and Gulf States Toyota (GST) may vary. The 2017 Camry and Camry Hybrid began arriving at Toyota dealers this week.
https://pressroom.toyota.com/releases/2017-toyota-camry-pricing.htm
Toyota Releases Details on the 2017 Camry
The 2017 Toyota Camry continues to offer the best combination of roominess, comfort, quality, safety and performance in the midsize segment, as defined by the best judges of such factors: customers. And so you could say that the formula for turning a midsize sedan into America's best-selling passenger car for 14 consecutive years hides in plain sight. The Camry, now in its 35th year and seventh design generation, adds even more value for 2017, with the XLE and XSE grades.
Summary: https://pressroom.toyota.com/releases/2017-toyota-camry-camry-hybrid.htm
2017 Toyota Camry Product Information: https://pressroom.toyota.com/article_display.cfm?article_id=5615
2017 Toyota Camry Hybrid Product Information: https://pressroom.toyota.com/article_display.cfm?article_id=5616
Toyota GAZOO Racing Prepares for Le Mans 24 Hours
Toyota GAZOO Racing is prepared and positive ahead of the 84th running of the legendary Le Mans 24 Hours, the highlight of the 2016 FIA World Endurance Championship (WEC) season. Toyota enters Le Mans for the 18th time, having made its debut in 1985, and travels to France looking for its fifth podium finish at the Circuit de la Sarthe, having recorded a best result of second four times.
https://newsroom.toyota.co.jp/en/detail/12396775/
Ryan Millen and RAV4 Take Second at STPR
Faced with changing weather conditions, unplanned course obstacles, and a slight penalty during the reconnaissance (recce) run, Ryan Millen and his Toyota RAV4 SE finished in second place at this past weekend's Susquehannock Trail Performance Rally (STPR) in Wellsboro, Pennsylvania. The podium finish keeps Millen and Fate's driver's championship hunt alive, and ties them with the Ford Fiesta ST of Cameron Steely. In addition, the team finished an impressive fifth overall.
https://pressroom.toyota.com/releases/ryan-millen-rav4-se-race.htm
Also worth noting…
Toyota Earns Top Customer Experience Ratings for Auto Dealers – The recently released 2016 Temkin Experience Ratings that ranks the customer experience of 294 companies across 20 industries based on a survey of 10,000 U.S. consumers showed that Toyota delivers the best customer experience amongst auto dealers. Out of the 20 auto dealers included in this study, Toyota earned the highest customer experience score with a rating of 66%, which put it in 89th place overall out of 294 companies across 20 industries. Toyota has been the highest-scoring auto dealer for three out of the past five years and come in second place the other two years. Full study here: https://experiencematters.wordpress.com/2016/06/02/toyota-and-mercedes-benz-earn-top-customer-experience-ratings-for-auto-dealers/
Filed Under: Auto News
Comments (0)