Review: All-New 2016 Toyota Prius Two Eco Really Impresses
Tim Esterdahl | Jun 09, 2016 | Comments 0
As truck guys, we have likely heard every Prius joke out there. These jokes make fun of the Prius' design, top speed and its historically green-thumb consumer base. While there was some truth in these jokes, the Prius, well, really is not a joke anymore. Toyota has really done a lot to improve its design, make it more fun to drive and this should expand its consumer base.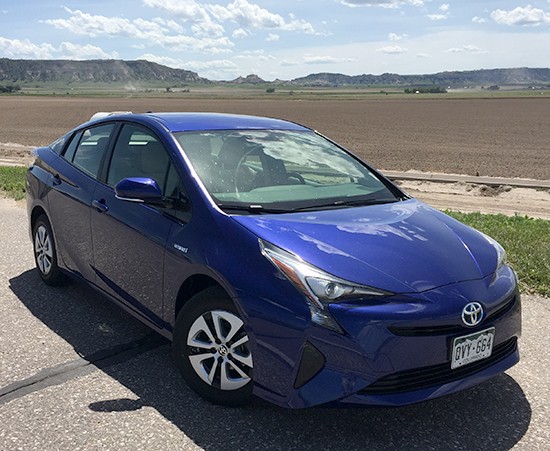 Later Boxy Design
One of the first things you notice about the new Prius is its design. Instead of looking like an engineer's idea of what style should, Toyota gave it some curvy lines and sculptured the rear. Combined with a much more modern front end, the Prius just simply looks better.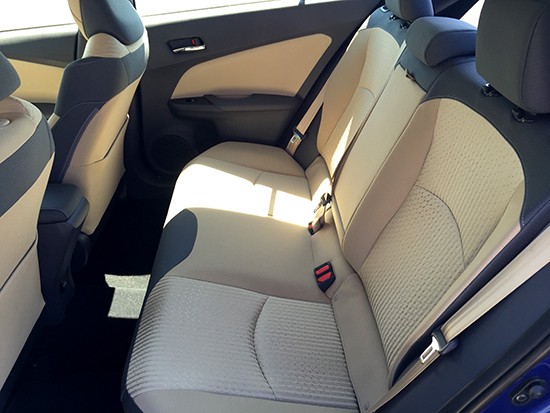 Besides looks, the Prius is also 2.4 inches longer, 0.6 inches wider and 0.8 inches lower than the previous generation. The idea is this improves handling and aerodymanics. Also, it is the first car built off Toyota's new global architecture system and it features a new "high-strength body structure, new double-wishbone independent rear suspension and low center of gravity."
Now, the new exterior styling and size differences didn't take away from interior and in fact, Toyota enlarged the interior slightly. It also didn't disrupt the driver's visibility and instead the new design seems to have improved on it.
Finally, Toyota redesigned the dash and I swear they moved it slightly to be closer to the driver. The center stack is much better and the knobs are all easier to get it. Probably my favorite improvement is the gear selector. Gone is the teeny blue wand (or whatever the heck they were aiming for) and instead is a larger and easier to use selector. It also shifts much easier thanks to new shift-by-wire technology and the whole operation of putting the car into gear is 1000x better.
Underneath the Hood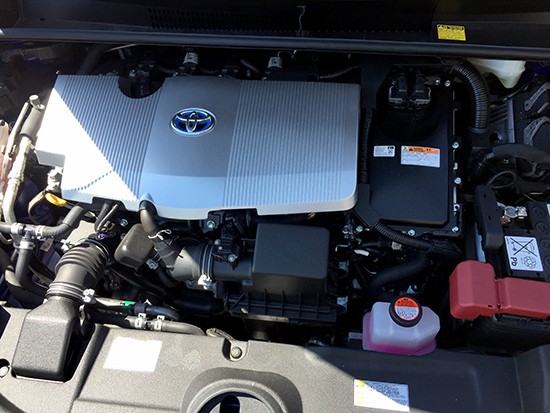 Moving quickly on from the design, let's get right into some impressive engineering improvements. The Prius was already a pretty good fuel sipper and Toyota engineers incredibly found ways to make it even better. Let's start with the first obvious change and this is from the nickel-metal hydride battery into a new lithium-ion hybrid battery (except for the Prius Two, non-Eco models). The direct result of this switch is space with the battery now located under the rear seat opening up trunk cargo room.
Next, Toyota put in a smaller transaxle and power control unit. This means, the auxiliary batter is now installed in the engine compartment and, once again, this opened up more interior space. I also tend to believe this is a big boon for mechanics by having everything easier to get to.
Now this new transaxle and motor aren't just smaller they also use a new multi-shaft layout  with a higher motor speed range. Plus, it also has a reduction gear mounted on a parallel shaft. Using this setup, Toyota says they are able to reduce parasitic losses by 20 percent. Also, an enhanced DC-DC boost converter helps to enhance fuel economy when the car isn't carrying that much weight.
Finally, the big piece of news is in a retuned 2ZR-FXE 1.8-liter gasoline engine. Toyota was able to achieve a 40 percent-plus thermal efficiency gain due to reducing friction in the rotating assembly and internal parts along with improved combustion.
Now think about that for a minute. Toyota was able to improve on a gasoline engine making it more efficient. If they can see 40 percent-plus heat gains in a 1.8L engine, I wonder what they can see in say the 5.7L V8 found in the Tundra?
If that wasn't enough, the intake and exhaust systems are even quieter than they were before.
On the Road
All that sounds great and all, but how does it drive? Still like a golf cart? Nope. It is quicker and more confident than prior models. Gone is any delay off the line and it corners much better.
The suspension is the biggest change. Where previous Prius models just felt harsh and cheap over pot holes and other road imperfections, the Prius handles those situations markedly better. Simply put, it is a much smoother ride.
It is also eerily quiet as well. I know, I left it running for an hour and didn't even notice it. Yep. An hour. Here's what happened. I went to the golf course to hit a range bucket and practice on my short game. While sitting in the car, I took a phone call. After the call, I got out and grabbed my clubs never even noticing the car was still running.
When I got done, I walked back and noticed the air conditioner kicked on. Odd. As I climbed into the cabin, much to my surprise, the car was still running. It was so quiet, I really had zero idea I left it on!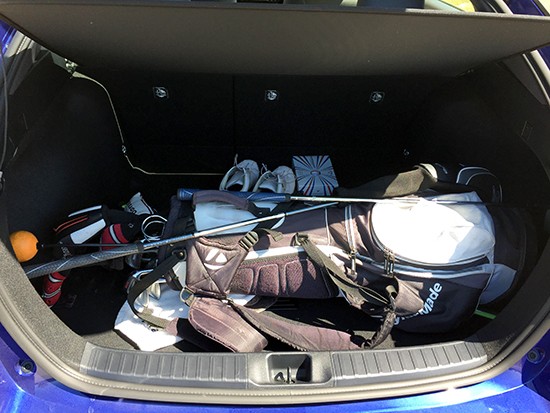 One more final note and that is on price. What would you pay for a car that gets 58/53/56 city/highway/combined fuel economy, comes with a slew of safety features, has a comfortable, roomy interior for 4 adults and drives smooth? Somewhere in the range of $30k, 40k or 50k maybe? How about a little over $25k? Yep, my test model came in at $25,535 and it gets 56 combined MPGs. Pretty astonishing if you ask me.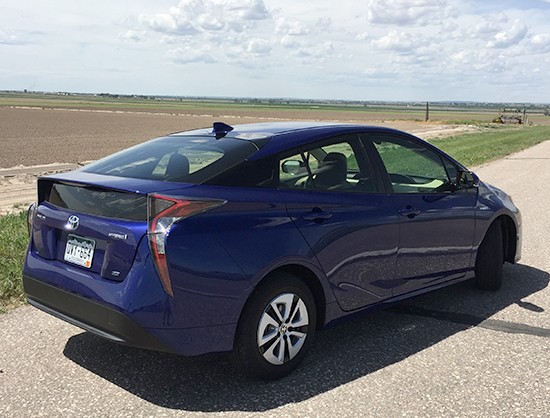 In the end, sure it is a Prius and to many diesel-smoke, jacked-up truck loving drivers, it is a road "target." However, for those who are a bit more open minded, it is pretty dang good.
Filed Under: TundraHeadquarters.com
Comments (0)