Toyota/Lexus News For June 17, 2016
Tim Esterdahl | Jun 20, 2016 | Comments 0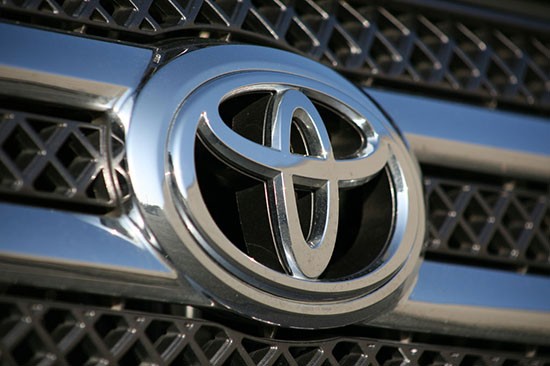 Toyota's New Plano Campus Drafts Impressive Energy & Environmental Line Up
Toyota is hitting multiple shots-on-goal to reduce energy usage and environmental impacts at their new Plano headquarters campus.  The player bench is stacked with energy partners and programs to help achieve the goal of Platinum LEED Certification at the state-of-the-art campus.
https://pressroom.toyota.com/releases/toyota-energy-environment-lineup-plano-campus.htm
Classic Toyota Corolla Debuts in the Coast-to-the-Heartland 2016 Great Race
An iconic first-generation 1970 Toyota Corolla sedan will be joining more than 130 vintage cars in the Great Race, a long-distance endurance competition.  Starting in Northern California and ending in Moline, Ill., Toyota's participation is part of the Corolla's 50th anniversary celebration. Toyota's first-ever entry in the collector-car endurance road rally, the vintage Corolla will be driven by Jamie Bestwick, 13-time X Games gold medal winner in BMX Vert and SCORE Baja 1000 veteran.
https://pressroom.toyota.com/releases/classic-toyota-corolla-coast-to-heartland-great-race.htm
Toyota Connected CEO Zack Hicks Details the New Company
In April, Toyota Connected was announced. The new company, according to the press release, is intended to "significantly expand…capabilities in the fields of data management and data services development." While it's clear that Toyota Connected will collect data and find ways to improve the customer experience in myriad ways, that description itself brings up a few questions. Toyota Connected CEO Zack Hicks explains how he wants to contextualize connected cars and give customers an escape from what he calls the "tyranny of technology."
https://pressroom.toyota.com/releases/toyota-connected-ceo-zack-hicks-talk.htm
Lexus Tees Up for the U.S. Open Championship
Golf's most anticipated event is here. Lexus returns as the official vehicle of the U.S. Open Championship in partnership with the United States Golf Association (USGA) for the 10th consecutive year. In addition to providing new on-site interactive experiences for golf fans, Lexus will also provide over 300 courtesy vehicles to players and USGA staff throughout the Championship. Bringing together the world's greatest players to compete in golf's ultimate test, the Championship takes place June 16–19 at the renowned Oakmont Country Club in Oakmont, Pennsylvania, for a record ninth time.
https://pressroom.lexus.com/releases/lexus-us-open-championship-2016.htm
Also worth noting…
Filed Under: Tundra News
Comments (0)