The Toyota Tundra, Randy Moss Motorsports, and Fender Guitars
Sara | Feb 06, 2009 | Comments 7
It's not just in the driveways and streets of us ordinary truck owners that the Tundra lives and makes an impact. The Toyota Tundra also has its place in the media and within pop culture.
Randy Moss Announces Partnership with Toyota
In January, Randy Moss Motorsports, Inc. announced that the official racing truck is the Toyota Tundra for the 2009 NASCAR Camping World Truck Series (NCWTS) season.
Just in case you were not aware, the REAL Randy Moss is behind Randy Moss Motorsports…just so we"re clear.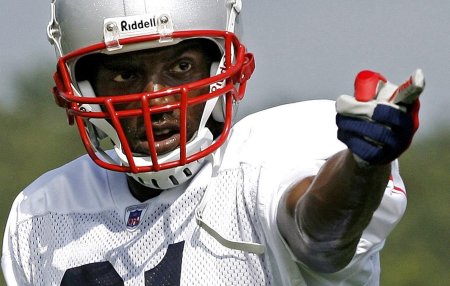 Did you know that Randy Moss sponsors a Nascar Truck Series racing team? Did you know they now drive the Toyota Tundra?
Since entering the Truck Series in 2004, Toyota has earned the right to be called one of the top manufacturers. In this short period Toyota earned 51 wins, along with two driver championships in 2006 and 2008. Also, Toyota is the three-time defending manufacturer champion, earning the award in 2006-2008.
Randy Moss Motorsports will compete full-time in the 2009 NASCAR Camping World Truck Series season, driving a souped-up Toyota Tundra that doesn"t really resemble the street version of the Tundra in any way…awesome.
For more information visit RandyMossMotorSports.com.
Toyota Will 'Hook Up' The Band With the Biggest Buzz
Toyota, Fender, and FameCast have partnered to host the "Get Road Warn" contest for one lucky local band and one lucky fan of local bands.
Local bands anywhere in the country are encouraged to sign up at GetRoadWorn.com, upload an MP3 of their band, and then encourage fans to vote starting February 16.

The "Road Worn" Tundra has a nice set of 22″ TRD rims, quite a few standard Toyota accessories, and a bitchin" official Fender tonneau cover.
The band that wins the contest will receive a customized 2008 Toyota Tundra with a customized gear trailer, Fender Road worn guitars, basses, amps, and Gretsch drums. Additionally, one fan will be chosen from all those that vote to receive a Road Worn '50s Strat.
For details or to sign up visit GetRoadWarn.com.
Filed Under: Auto News
Comments (7)