Toyota Issues Tech Tip – 2014 Tundra Pickups Park Assist Issue
Tim Esterdahl | Apr 14, 2014 | Comments 5
Toyota has issued a tech tip to make technicians aware of a possible issue with the park assist system and a steel bumper. The system is triggering a false reading if the clip isn't installed correctly.
The T-TT-0287-14 tech tip is for trucks with a false park assist activation alert. When fixing this problem technicians should NOT reuse the ultrasonic sensor retainer clip and they should make sure the clip is installed correctly. This clip is believed to be causing the sensor to not work properly.
Seems to us that either:
A. The clip weren't locked into the plastic clips correctly at the factory.
B. The plastic clips in the bumper aren't "locking in" the sensors.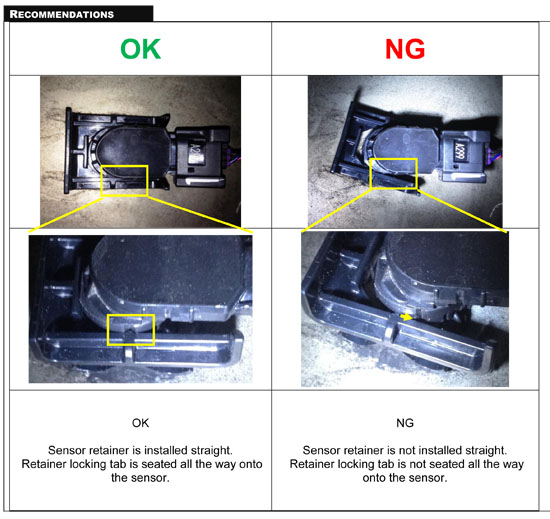 The sensors look like they need to be fully engaged or they could be pointing in the wrong direction.
We suspect this issue will get bigger until Toyota redesigns the retainer clips for the sensors. One drive down a bumpy road might be enough to loosen the sensors in their clips.
This is not a recall, rather it is a technician alert. If you have this issue, you should have your truck looked at. The more owners who bring this up, the more data Toyota receives and the better Toyota can work to a more permanent solution.
Has anyone had this problem? Did replacing the clip fix it?
Filed Under: Tundra News
Comments (5)