Toyota FINALLY Addresses Bed Bounce Complaints With TSB
Jason Lancaster | Sep 20, 2010 | Comments 88
Official Toyota Tundra Bed Bounce Treatment Now Available
Here on TundraHeadquarters, we've been talking about "bed bounce" since early 2007. After receiving dozens of comments and complaints, we contacted Toyota requesting  more info about the problem. The result? An oh-so-typical Toyota customer service email that said "Toyota had no information" regarding this issue.
Since that time, Toyota has steadfastly ignored and/or disavowed any and all bed-bounce complaints. A few Tundra owners complained enough to be referred to arbitration, and in these proceedings Tundra owners were told by Toyota representatives that the condition we describe as "bed bounce" was completely normal.
While it's true that all pickups bounce a little bit – especially if they have stiffly tuned suspensions like the Tundra – it was clear from reports, videos, and testimonials that there was nothing normal about this problem to the people that suffered from it.
Last week, Toyota quietly issued a TSB offering a bed bounce treatment for 07+ Tundra DoubleCab owners that promises to reduce the severity of this issue. I have three thoughts:
1. It's about f*())#$ time. The first complaints occurred all the way back in May, 2007. We documented at least 100 legitimate complaints in September 07′, and our overtures to Toyota – along with dozens of consumer complaints – were ignored. While it's true that this problem is/was probably limited to a small number of Tundra owners (all of the dealers we've talked to tell us as much), the problem managed to spawn it's own industry! Willybar, for example, created this video: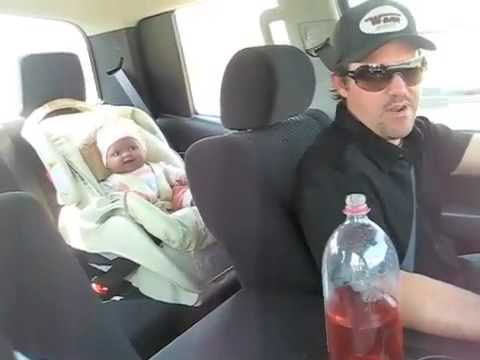 That is a crystal-clear illustration of the bed bounce issue that Toyota ignored because it was "normal."
2. This "ignore the problem, play it off as normal, and then quietly fix it" shit has got to stop. I genuinely hope everyone in Toyota's customer service and PR departments read, print out, and then commit to memory what I'm about to write:
There is no excuse in this day and age for failing to acknowledge and address vehicle problems that are well-documented online.
The bed bounce post we generated back in August 2007 has been read THIRTY EIGHT THOUSAND TIMES according to our analytics, Toyota. If you think you can ignore problems like this, think again…and then fix the process. (You might want to have it translated for the suits in Japan while you're at it.)
3. Thank you. Despite all the anger I have about the way this was handled, I'm genuinely grateful to Toyota for addressing this problem with a TSB. We noticed a big drop in the number of bed bounce complaints in late 2008, and with a few exceptions very few people complain about it on any 09′ or 2010 models. Toyota probably resolved this issue in 09′, and they could have continued to ignore the complaints on older models without any ill effects.
But they didn't. They deserve some credit for doing the right thing, even if it took them 3 years to do it.
…Now that I'm off the soap-box, it's time for the TSB info. 🙂
Toyota's TSB Is A Treatment, NOT a Cure
Toyota's bed bounce TSB #0270-10 for "choppy ride" states very clearly that the new rear body mounts for Double Cab trucks will not CURE the problem, but they should definitely improve it. From the TSB:
The Tundra performs similarly to other long wheelbase trucks on choppy, broken concrete surfaces. The enhanced cab mounts of this TSB reduce the amplitude of body vibrations caused by uneven road surfaces, but they do NOT eliminate the sensation entirely. Customers should be counseled that they will experience an improvement in the condition and their truck will perform better than competitors in identical conditions, but some body shake is a normal and unavoidable condition in certain situations with this type of vehicle.
Fair enough. This type of explanation is perfectly reasonable. The TSB also says that changing speeds by as little as 5mph can also reduce the bounce…something we documented back in 07′.
Toyota also included a nifty graph in the TSB that shows the severity of the bounce before and after these new mounts are installed, as well as data from competitors:
If you study the graph, you'll see that the purple line is the Tundra currently, and that the black line is the Tundra with the TSB performed. There are two other lines on the graph representing "Competitor A", and "Competitor B", with Competitor B being only slightly less choppy than the current Tundra. Who these competitors are is hard to say, but if we had to guess we'd say A was Ford and B was GM (those are the only two worth benchmarking – the Ram 1500's coil rear suspension doesn't have this problem at all).
The Actual TSB Repair
The process is really very simple. The cab is mounted to the frame on some big rubber bushings, and the TSB says to replace the 2 rear bushings with new, softer/fancier bushings that will reduce the bounce sensation. Here are some photos and notes.
First, remove the old cab mount bushings by loosening the front cab mount nuts and removing the rears. The image below is of the "old" bushing before any work has been done:
Next, you'll need to access the bolt by pulling up the rear carpet inside the cab, pulling the cover, and then extracting the bolt.
With the bolts removed, the bushings can be pulled. First, however, the rear of the cab must be lifted about three inches. Don't let this part of the process concern you – lifting the body off the chassis is incredibly easy for any dealership to pull off. Many dealers lift entire bodies off of frames to get access to engines and transmissions on a regular basis.
Now that the old bushing is out, you just place the new bushing and reverse the process. The suggested labor time is one hour, so provided parts are available, this should be a quick TSB that could be done during your next regular service appointment.
Questions? Comments? Anyone want to vent like I did?
Filed Under: Tundra Recalls
Comments (88)